A Group Travel Guide to San Francisco Airports
In times like these, it's probably wise not to fly anytime soon—especially with a large group of people. But if you're traveling with a corporate group on emergency business, with your loved ones to a major family event, or with a pod of students (or if you simply want to plan ahead for safer times), San Francisco Charter Bus Company can lend a hand.
The private airport shuttles in our network offer a safer alternative to BART (Bay Area Rapid Transit) or other public transit options. You'll only have to ride with people you know, and we assure you that your bus will be regularly cleaned throughout your trip. Give us a call at 415-404-6456 to receive a free quote for your trip, and keep reading to learn more about airports in the San Francisco area before you fly in.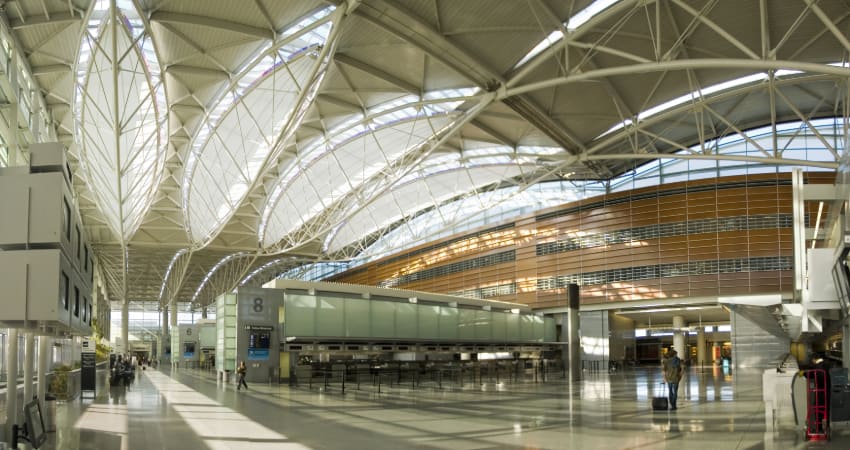 San Francisco International Airport (SFO)
Address: San Francisco, CA 94128
If you're planning any kind of air travel around the Pacific, you'll more than likely end up here. SFO is a major transportation hub for domestic flyers and overseas travelers alike, drawing in 55 million passengers annually.
It's by far the biggest airport in the Bay Area, with five terminals (three domestic and two international) and service from 62 airlines (including all major U.S. domestic carriers and most international ones). Only 13 miles from downtown, SFO is also the closest airport to San Francisco proper—making it a great place to fly to if the city is your primary destination.
However, there's a major drawback to flying into such a large airport: the roadways are multi-level and can be confusing if you've never been here before. Those flying in or out for business should keep a lookout for the designated employee shuttle pickup points on the lower levels. Keep in mind that employee transit here is not at-will, and should be arranged before you arrive—which the San Francisco Charter Bus Company team can help you with!
For other groups traveling in and out of the airport, there are 4 charter bus pick-up and drop-off locations at SFO—all on the lower level. Those flying domestic can be dropped off in one of two bus courtyards: the one outside terminal 2, or the one near terminal 3. If you're flying overseas, your bus can drop you off in the courtyards outside either of the international terminals, G and A.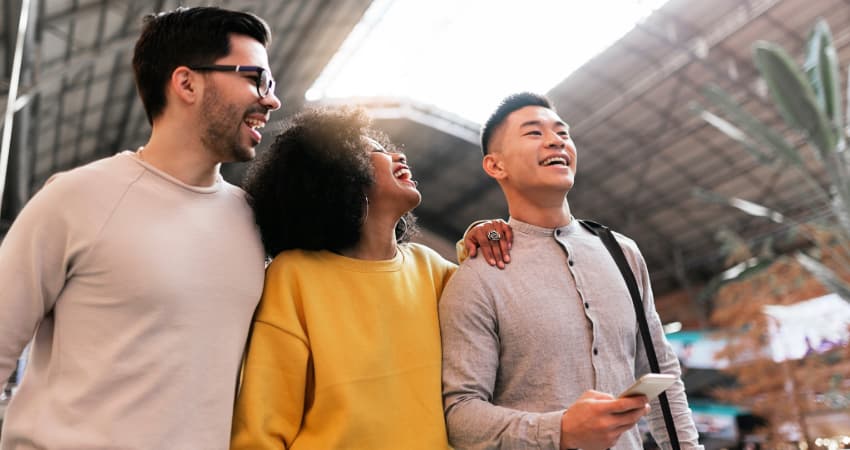 Norman Y. Mineta San José International Airport (SJC)
Address: 1701 Airport Blvd, San José, CA 95110
Visiting Silicon Valley for a tech convention, Monterey for the seaside views, or Carmel for a "cottage vibes" getaway? Fly into the San José airport if you can. SJC is significantly less busy than SFO on most days, so it's perfect if you're traveling on the south side of the city and want to avoid the crowds. Also, it's tucked away from the Bay—so it's less likely that your flight will be delayed by the area's infamous fog.
As for structure, this airport is small but long. The two terminals are side by side—not a hub-and-spoke layout the other local airports have—so getting from one end to the other can be a hassle if you end up at the wrong check-in gate by accident. For reference, Terminal A (the northwestern-most terminal) offers a majority of the airline services, including AirCanada, American Airlines, Delta, JetBlue, and United. If you're flying through Alaska Air, British Airways, or Southwest, you'll need to go to Terminal B.
Public transportation is pretty limited in the areas south of San Francisco. There's a free ride through VTA Airport Flyer shuttle to the Santa Clara Caltrain Station or the Metro Light Rail Station—but it'll take you at least an hour and a half to get into the city. If you're going somewhere else, you could spring for a taxi, though be aware that a 45-minute taxi can easily cost about $100 per ride.
If you're traveling with a large group and want to minimize the cost of ground transport, consider looking into private airport shuttles instead. Once you split the cost of your bus rental amongst everyone on board, your shuttle will likely cost the same if not less than multiple taxis—plus you'll have a reliable ride for the duration of your trip, rather than having to call a cab every time you want to go somewhere.
At SJC, private buses can load and unload in two places. Terminal A's bus lane is in the median between the two traffic lanes, in front of the American Airlines gate. Terminal B's is also in the median, sandwiched between the baggage claim entrance and the rental car facility.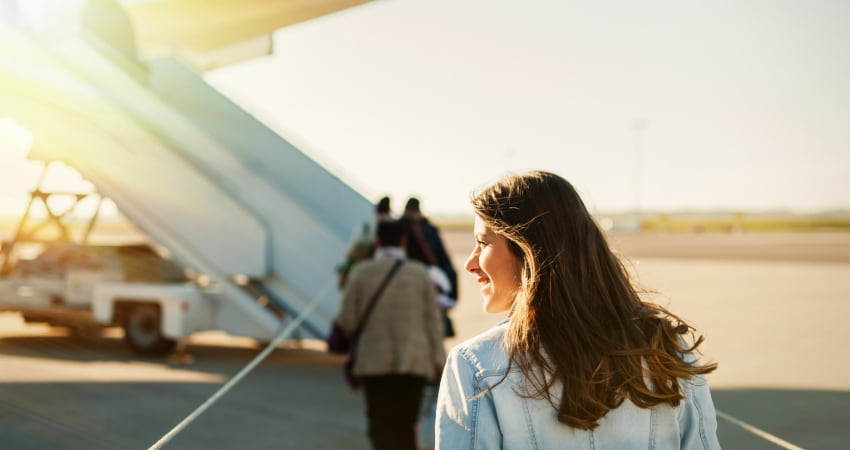 Oakland International Airport (OAK)
Address: 1 Airport Dr, Oakland, CA 94621
When you need to stay close to the city center, but you're on a budget and want to avoid the worst of the tourist crowds, Oakland is your best bet.
The Oakland International Airport sees significantly fewer delays on average compared to SFO—partially because it's not as foggy here and partially because it's not as busy. And besides SFO, OAK is the next-closest airport to the city: just 25 miles across the bay. You can also opt to take BART and it will take you 40 minutes to get downtown. It's also closer to northern destinations like Napa Valley, Yosemite, and Lake Tahoe.
The downside? As primarily a regional airport, OAK offers limited international flight options. At Terminal 1, you'll find a range of domestic (and some overseas) airlines like Allegiant, Norwegian, Spirit, JetBlue, and Volaris, while Terminal 2 gates only serve flights through Southwest.
There are two separate lanes for passenger dropoff and pickup in front of the terminals. The right-most lanes are for personal vehicles and taxis, while the left-most lanes are for commercial vehicles like private airport shuttles. Buses may load and unload along the right side of the left-most lane—just look for the signs that say "bus zone" and you can't miss it.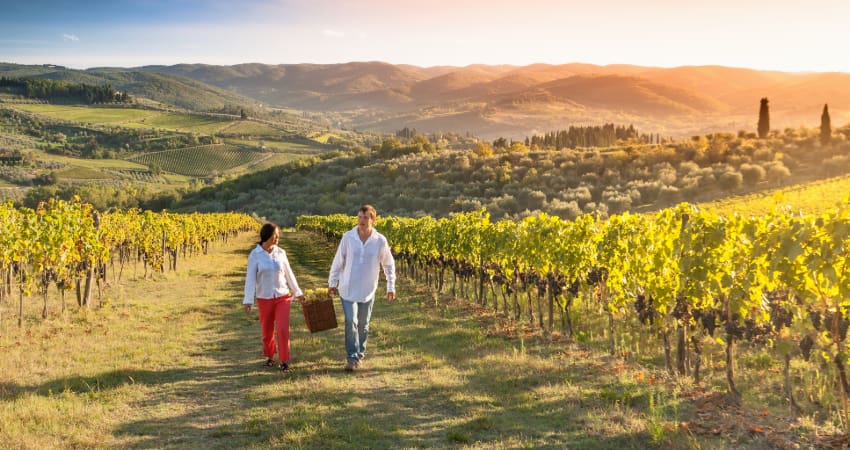 Charles M. Schulz Sonoma County Airport (STS)
Address: 2200 Airport Blvd, Santa Rosa, CA 95403
Need to get to Northern California's wine country, stat? This Santa Rosa airport is your most direct line to the area's legendary vino. Due to the prime location and the highbrow destinations right outside the terminal doors, flights in and out of here can be very expensive. But if you don't mind paying a little extra, there's no method of getting to wine country that's more convenient.
This airport pretty much exists as an exclusive portal to the Bay Area wine country—it only provides 11 nonstop domestic routes, and most travelers passing through here are on the way to the Napa or Sonoma valleys. In other words, if your group is looking to fly into San Francisco specifically, another airport would serve you better.
If you do decide to trek into the city from here, it's a 75-minute drive to San Francisco (closer to two hours if you take Airport Express, the STS-specific transport service). As of this writing (September 2020), the Airport Express service has been canceled indefinitely, and there are no direct public transportation stops nearby that service SF.
So reserving a private airport shuttle is a must for groups who don't want to bother with renting multiple cars—and if wine tours are on your itinerary, who would want to risk being the DD anyway? Let a professional driver service all your travels—in wine country and otherwise—so you won't have to worry about driving or navigation at all during your visit. The designated bus pickup/dropoff zone is located on the south side of the short-term parking lot, adjacent to the main terminal entrance.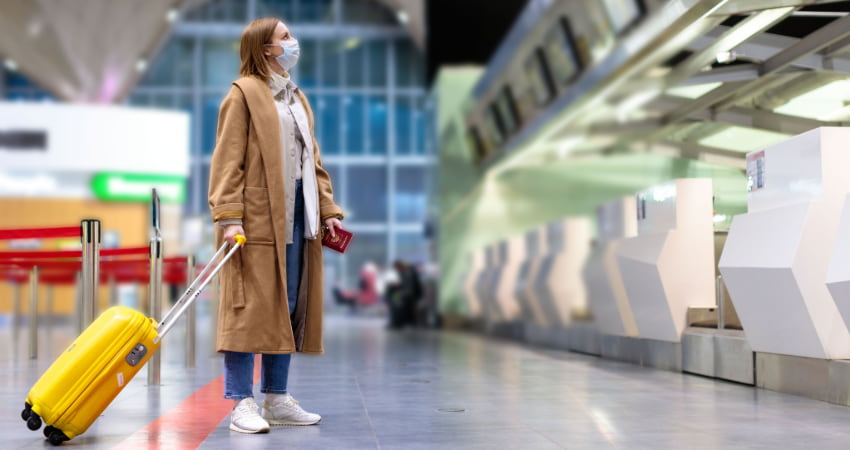 Make Your Airport Shuttle Transport a Breeze
We understand that flying can be stressful. But with San Francisco Charter Bus Company, your ride to and from the airport doesn't have to be. We'll hook your group up with the perfect bus rental to suit your itinerary—whether you just need a ride to the gate or you're getting straight to the sightseeing after you fly in. And with small comforts like fast and free WiFi, reclining seats, and plenty of storage space to keep your luggage out of the way in transit, everyone is sure to arrive calm, relaxed, and ready to go.
Our 24/7 reservation team is always available to take your call at 415-404-6456. Get in touch today to receive a no-obligation quote for your San Francisco airport bus rental!
Do you need to rent a charter bus?