A Guide to Visiting SF's North Beach Neighborhood
San Francisco's North Beach neighborhood doesn't actually have a beach, but what it lacks in beach it makes up for in history, culture, and especially food. North Beach is considered the "Little Italy" of San Francisco, home to a large population of Italian Americans and the best authentic Italian restaurants in the city.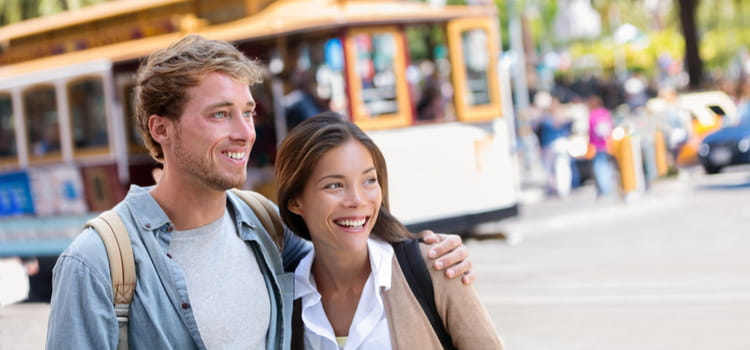 If you're thinking about a stop in Little Italy during your group's trip, consider renting a charter bus. San Francisco Charter Bus Company offers top-of-the-line charter buses for all group sizes, and we make sure you're comfortable during your ride with amenities like air conditioning, WiFi, padded reclining seats, power outlets, and more. Our charter buses are for all group sizes and all occasions, and their compact design will help your professional charter bus driver zip through the crowded streets of San Francisco with ease.
To learn more about how a charter bus can enhance your group's trip, give us a call any time at 415-404-6456 for a no-obligation quote. We are open 24/7, and are committed to making it as easy as possible to rent a charter bus for your group.
Below, we are going to dive into the rich history of North Beach, and give you some of the best places to see and the best places to eat.
A brief history of North Beach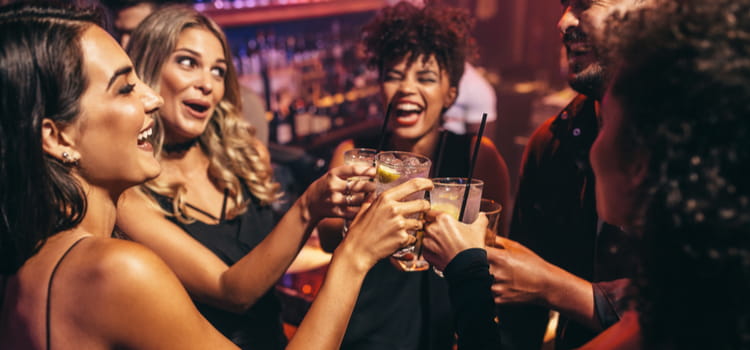 The North Beach we know today has its origins in 1906, where it was reconstructed after a 7.9 magnitude earthquake. A large number of Italian immigrants, including baseball legend Joe DiMaggio, came and settled into the neighborhood.
From there, North Beach flourished as a city that became rich in history and even cultural revolutions. In 1936, it became home to the first lesbian bar in San Francisco, Mona's 440 Club. The club remained until the 1950s, another noteworthy era in North Beach. In the 1950s, many cafes and bars served as the epicenter for the Beat Generation and the San Francisco Renaissance. Many noteworthy authors and personalities lived in North Beach during this "beatnik" time, such as Jack Kerouac, Allen Ginsberg, Gregory Corso, and Neal Cassady.
The 1960s gave rise to the famous nightclubs and strip clubs in the area around Broadway. The Committee, a 300-seat cabaret theatre, brought culture to the area, while America's first topless bar, The Condor Club, also opened during this time. During the 1970s, the area's music scene thrived, and Broadway was home to many live music clubs, including a punk rock club called Mabuhay Gardens.
After World War II, the area saw a shrinkage in the number of Italian American immigrants. Though many remain today, the area is now a more diverse mix of young urban professionals, families, and Chinese immigrants. But the Italian culture still remains, and you can find plenty of attractions, places to eat, and even yearly events to enjoy in North Beach.
Top sights in North Beach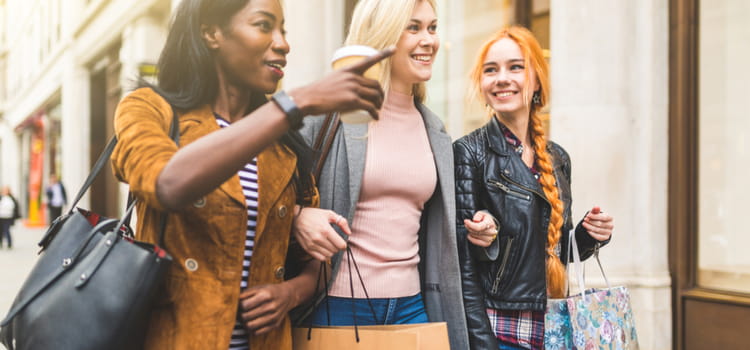 Pier 39
This popular tourist attraction offers many opportunities for amusement, such as shops, restaurants, a video arcade, street performers, virtual 3D rides, and even its own aquarium. Parking here is expensive, but charter buses have their own dedicated space for pick up and drop off in the taxi loading zone.
Address: The Embarcadero, San Francisco, CA 94133
Coit Tower
This 210-foot tower offers stunning panoramic views of the city and the bay. Besides the breathtaking views, the inside of the tower also features art murals journeying life in California during the Great Depression for an artistic stroll through history.
Address: 1 Telegraph Hill Blvd, San Francisco, CA 94133
Musée Mécanique
Located in Fisherman's Wharf, the museum features more than 300 playable vintage arcade games from the 20th century. The museum was featured in the popular 2001 movie The Princess Diaries and offers games like skee ball, arm wrestler, claw games, and more.
Address: Pier 45, Fishermans Wharf, San Francisco, CA 94133
The Beat Museum
This museum is dedicated to preserving the memory and art of the Beat Generation, a group of World War II artists that challenged social norms of the 1950s. The museum features memorabilia, hundreds of photographs, and an extensive book collection.
Address: 540 Broadway, San Francisco, CA 94133
Exploratorium
Considered "a mad scientist's penny arcade, a scientific funhouse, and an experimental laboratory all rolled into one," Exploratorium has paved the way for interactive museums all over the world since its opening in 1969, and offers opportunity for fun and learning for every age group.
Address: Pier 15, The Embarcadero, San Francisco, CA 94111
Places to eat in North Beach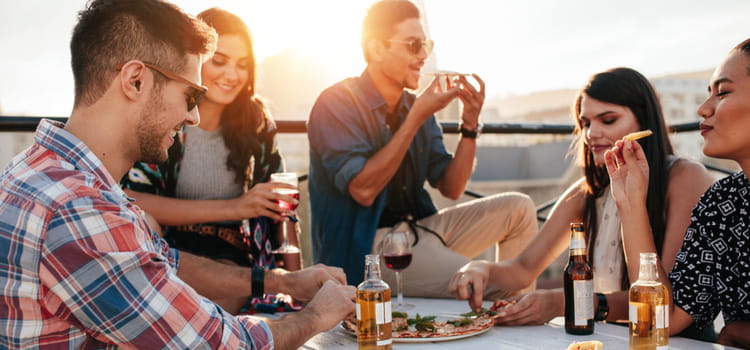 Sotto Mare
Called by one local guide as "the best Italian seafood restaurant ever," Sotto Mare is one you don't want to miss. Be sure to try the cioppino, linguine, seafood risotto, or fettuccine in this nautical-themed restaurant.
Address: 552 Green St, San Francisco, CA 94133
Golden Boy Pizza
With some of the best reviews out of all the pizza places in Little Italy, you can stop by Golden Boy Pizza for an affordable and memorable meal; the Sicilian-style pizza is lauded by visitors, along with the clam and garlic pizza.
Address: 542 Green St, San Francisco, CA 94133
The Italian Homemade Company
Visit this authentic Italian deli which features housemade pasta, imported cheese, charcuterie and more. The pesto gnocchi, meatball pappardelle, and meat lasagna have received rave reviews from diners.
Address: 716 Columbus Ave, San Francisco, CA 94133
Fog Harbor Fish House
Visit the Fog Harbor Fish House for scenic views of the bay and the Golden Gate Bridge. Located in the popular PIER 39 in Fisherman's Wharf, diners at the seafood spot enjoy the Dungeness crab dish along with the bread bowl clam chowder.
Address: 39 Pier, San Francisco, CA 94133
Chubby Noodle North Beach
For something other than Italian or seafood, check out Asian fusion restaurant Chubby Noodle. Chubby Noodle features pork tacos, garlic noodles, drinks, and more. Recent reviews rave over the garlic shrimp, pork tacos, green beans, and garlic noodles.
Address: 570 Green Street off, Columbus Ave, San Francisco, CA 9413
Trattoria Contadina
If you are looking for cozy and unpretentious Italian fare during your trip, look no further than Trattoria Contadina. The restaurant features fan favorites such as spaghetti with meatballs, saltimbocca, and caprese.
Address: 1800 Mason St, San Francisco, CA 94133
Special events in North Beach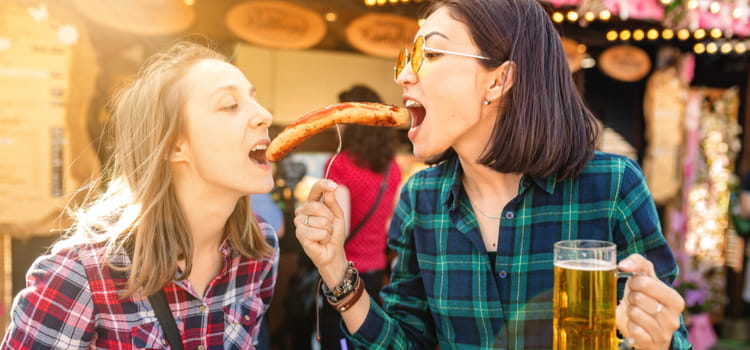 There are two major yearly events in North Beach you may want to check out if you happen to be in the area during the time.
First is the North Beach Festival street fair on Grant Avenue and Columbus Avenue. Usually held on Father's Day weekend in June, it's considered one of the country's oldest street fairs. Expect to find food, art, and music at this festival, which celebrates the area's history and culture.
The other event is the Italian Heritage Parade, the country's longest continually run celebration of Italian heritage. The parade route goes from Fisherman's Wharf along Columbus Avenue to Washington Square.
Visit North Beach with San Francisco Charter Bus Company
We are dedicated to helping make your group transportation in San Francisco as easy and affordable as possible. Contact us at 415-404-6456 to learn more and rent your group's charter bus transportation to Little Italy today!
Do you need to rent a charter bus?