Group-Friendly LGBTQ+ Hotspots in San Francisco: The Restaurants and Bars
Once you're done exploring all of the LGBTQ+ landmarks San Francisco has to offer, you're probably going to be hungry. SF has a rich array of queer-owned and queer-friendly restaurants and bars that can accommodate groups, whether you're searching for a casual place to hang out with your activist organization or a packed bar where you can celebrate a sports victory.
If you need an easy way to get around the city without anyone getting lost in SF's narrow streets or left behind while waiting for a rideshare, San Francisco Charter Bus Company can help. We offer comfortable, full-sized motorcoaches and compact minibuses to take you from restaurants in the Mission District to bars in the Castro. When your group is done planning where you'd like to eat and drink in the City by the Bay, give us a call at 415-404-6456. We'd love to be your DD.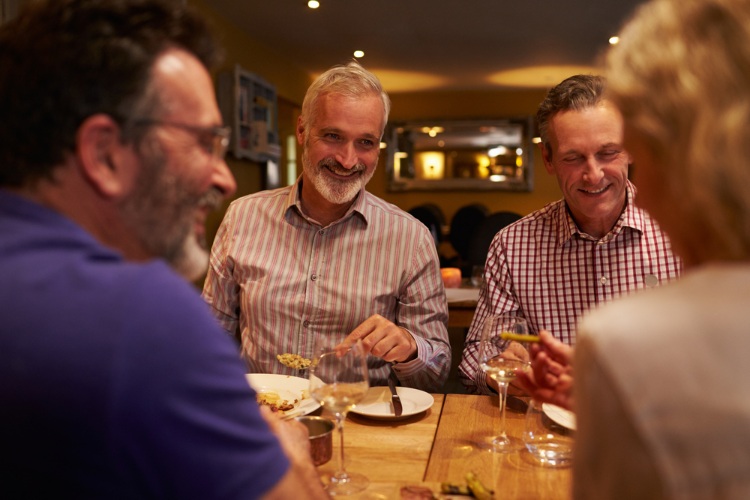 The Restaurants
Mama Ji's
Almost every list of great places to eat in the Castro includes Mama Ji's, and rightfully so. If you love authentic Chinese food, you'll love this restaurant that serves the Sichuan meals Lily Ji (aka Mama Ji) grew up eating. Bring your group for dim sum dishes like pork shrimp shumai, pan-fried pot stickers, and red bean buns. The only downside is that the restaurant doesn't take reservations, so you may want to split up and sit at different tables or arrive at an off time if your group is especially large.
Address: 4416 18th St, San Francisco, CA 94114
Orphan Andy's
Orphan Andy's is an old-school diner that's been serving American classics like burgers, pancakes, and biscuits and gravy since 1975. What sets it apart is its welcoming environment–it's owned by a gay couple who are long-term residents of the neighborhood–and its committment to remaining open 24 hours a day, 7 days a week. It's the perfect place to stop after a late night out with your friends from college or grad school.
Address: 3991 17th St, San Francisco, CA 94114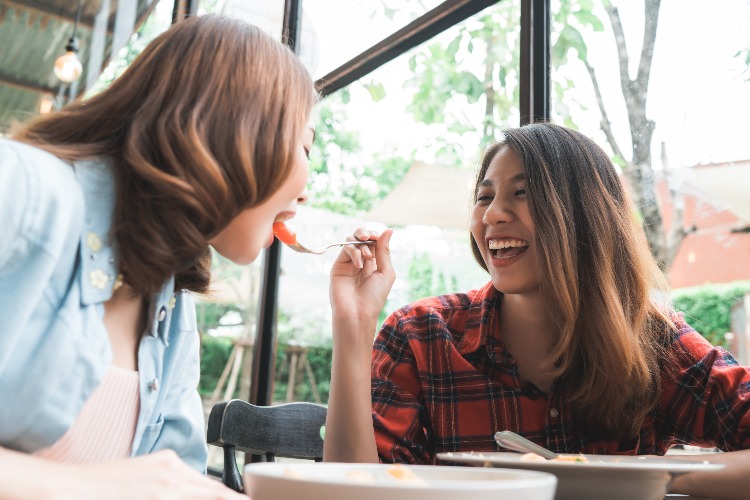 Hot Cookie
This iconic cookie shop is known for its cookies named for (and shaped like) certain parts of the human anatomy, but there's a reason for its idiosyncratic designs. Hot Cookie prides itself on promoting body- and sex-positivity, which is why the walls feature ordinary people of all body types posing in "Hot Cookie" underwear. If your group wants more traditional treats, they have classic round chocolate chip, M&M, and snickerdoodle cookies too.
Address: 407 Castro St #2019, San Francisco, CA 94114
Zuni Café
Although Zuni Cafe isn't located within the Castro and isn't an LGBTQ+-specific spot, it's an iconic San Francisco restaurant. It was featured in Looking, and it's been a SF staple since 1979. The restaurant serves upscale French and Italian dishes crafted from organic, seasonal ingredients, and it offers reservations for groups, making it the perfect spot for an elegant business meal or a wedding rehearsal dinner. If you want to bar-hop in the Castro after dinner, hop in a minibus to get there quickly and without having to search for parking.
The Bars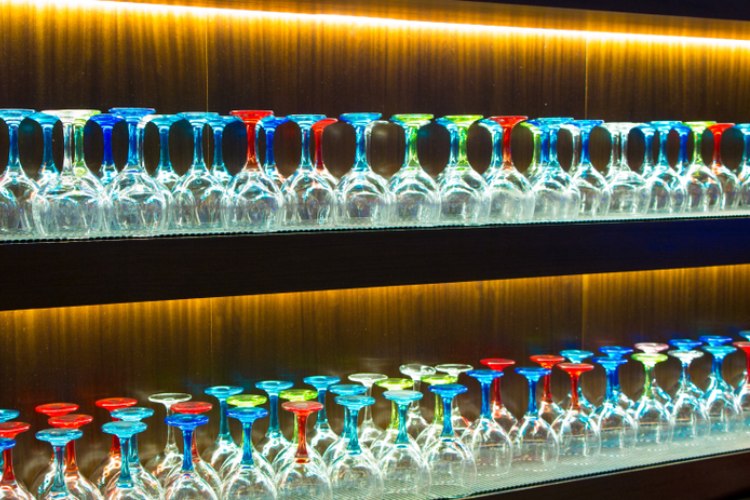 Twin Peaks Tavern
Best for: First-timers; those who prefer drinking over dancing
Twin Peaks Tavern occupies an important place in U.S. history–it was the first gay bar with glass windows that allowed its patrons to be seen from outside. In 1972, this was a revolutionary move. Today it means the bar is filled with natural light, giving it a welcoming air. Adorned with carpet, Tiffany lamps and vintage furniture, Twin Peaks caters to an older crowd who want to enjoy conversation over cocktails.
Address: 401 Castro St, San Francisco, CA 94114
The Stud
Best for: Boundary-pushers
When it was founded in 1966, The Stud was a biker bar, and it held onto that fierce, alternative aesthetic when it transformed into a gay bar in the 70s. It's now the first co-op nightclub in the U.S., known for its hyper-risqué drag shows, out-there performance art, and killer live concerts. Past performers have included Etta James, Sylvester, Ana Matronic from the Scissor Sisters, and RuPaul, and it continues to attract famous drag queens and musicians with a punk flair. If you're looking for a bar with an edge, this is the place for your group.
Address: 399 9th St, San Francisco, CA 94103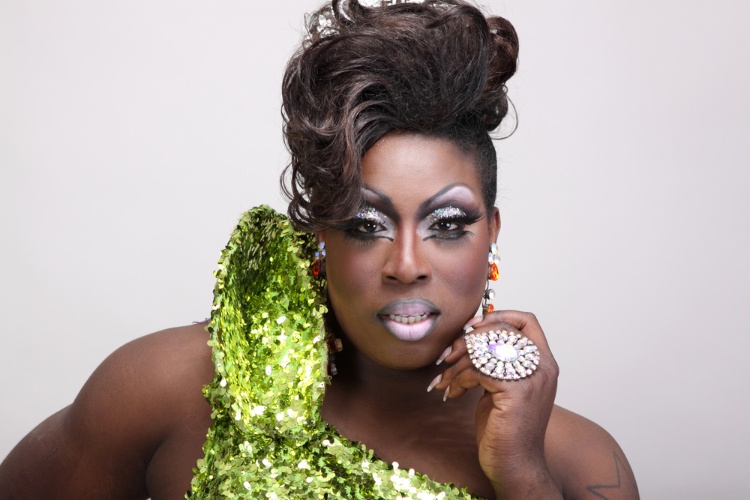 Hi Tops
Best for: Sports fans; groups who are hungry
Hi Tops stands out because it's not just a gay bar—in definance of all stereotypes, it's also a sports bar. Don't want to miss the game while you're in town for a conference about LGBTQ+ athletes? You don't have to. Join your fellow sports fans and chow down on elevated versions of nachos, wings, and burgers while watching the Warriors or the 49ers on the flat-screen TVs scattered throughout this inviting bar.
Address: 2247 Market St, San Francisco, CA 94114
Beaux
Best for: Drag Race fans; people who love to dance
Beaux has built its reputation on its ability to draw major drag stars—it regularly attracts queens from RuPaul's Drag Race—and its active dance floor. Visit on Wednesday for Latin night, on Thursday for throwback songs from the '90s and '00s, or on the weekend for wild dance parties that last until 2 a.m. If you do decide to stay out and dance, you won't have to worry about getting home safely: just let your charter bus or minibus driver know ahead of time that your group will need a ride.
Address: 2344 Market St, San Francisco, CA 94114
The Mix
Best for: Dive bar fans; people who've been out all night and need to wind down
When you've danced for hours and want a place where you can just sit down and sip a beer, you want The Mix. This neighborhood bar opens early in the morning to accommodate third-shift workers or people who've been out all night bar-hopping, and it's got a patio with a separate bar where groups can sit and talk in a relaxed atmosphere.
Address: 4086 18th St, San Francisco, CA 94114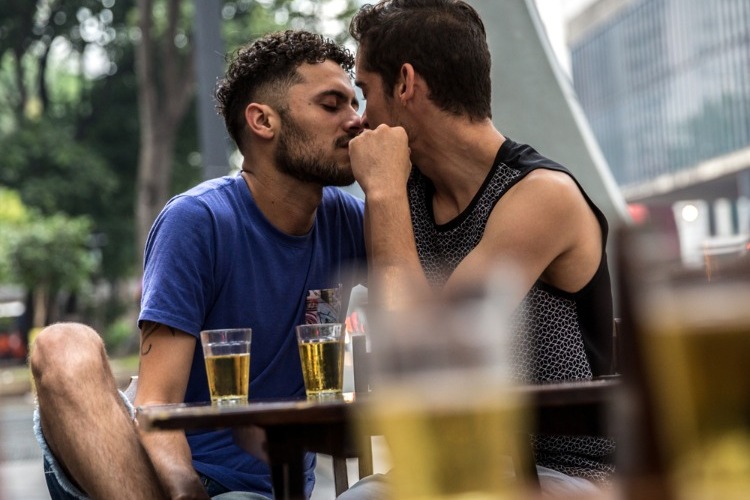 Oasis
Best for: drag, drag, and more drag
Since it was founded by drag queens Heklina and D'Arcy Drollinger, it's not surprising that Oasis has become a major hotspot for both locally and nationally renowned drag artists. Check out acclaimed performers like Dina Martina, Miss Coco Peru, Alaska, and, of course, the owners. If you get lucky, you may even be able to catch one of their hilarious parody shows, like The Golden Girls Live or Sex and the City Live.
Address: 298 11th St, San Francisco, CA 94103
Jolene's
Best for: women who love women; people looking for an inclusive space
Jolene's focuses on being a safe, welcoming place for queer women and is super trans-inclusive. If you're in the mood to dance, check out their weekly (and cleverly named) UHaul party. Jolene's isn't just a nightclub, though: it's more of a club-restaurant-bar hybrid, which means you can count on craft cocktails and delicious homestyle food, like macaroni and cheese, popcorn chicken, and Impossible burger sliders. Jolene's lies in the Mission District, so your charter bus driver can take you there from the Castro and serve as your DD if you want to try the cocktails.
Address: 2700 16th St, San Francisco, CA 94103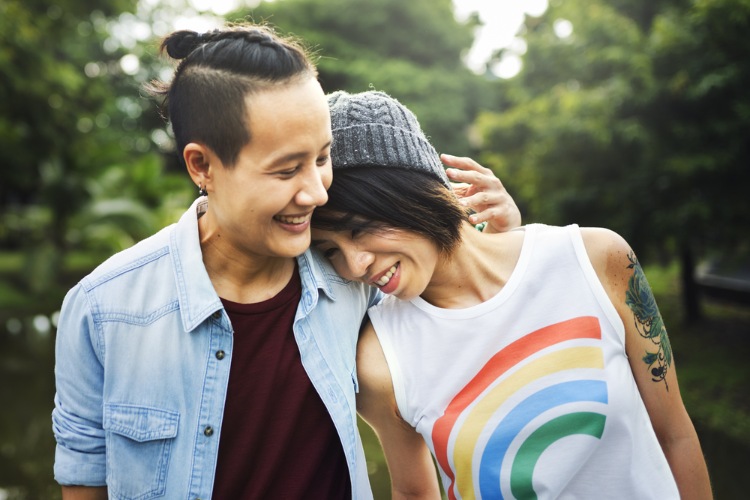 Book a Charter Bus for Your Culinary Tour of San Francisco
After a day of visiting San Francisco's LGBTQ+ landmarks, you probably don't want to spend your evening trying to find enough rideshares for your group to get to dinner. Let San Francisco Charter Bus Company take some of the stress away from your trip by providing transportation for all of your nights out in the City by the Bay. We'll help you get from queer-owned restaurants to world-famous gay clubs, and then we'll take your entire group safely back to your hotel. Give us a call at 415-404-6456 when you're ready to start planning a trip to San Francisco with your LGBTQ+ group.
Do you need to rent a charter bus?