Your Charter Bus Driver: What To Know Before You Hit The Road
Are you researching how to rent a charter bus for your next San Francisco trip? We understand there's a lot you may want to know, such as bus rental costs and the group transportation services available in San Francisco. You may also be interested in learning about the person who will be behind the wheel of your charter bus rental during your trip!
San Francisco Charter Bus Company works with highly qualified professionals and ensures you're paired with an experienced bus driver for any trip booked with us. From the special qualifications a driver needs to be certified to operate a bus rental to the best ways to work with your driver for the duration of your trip, you'll walk away from this informational blog post with a thorough understanding of what to expect from your charter bus driver.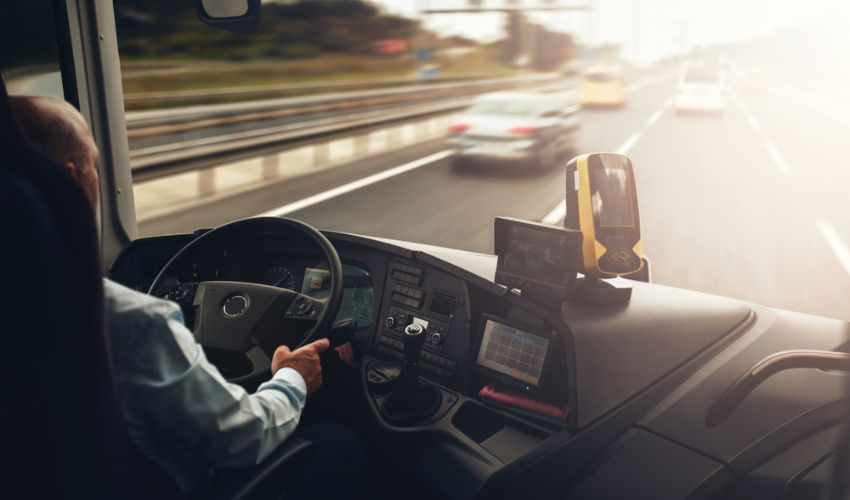 Your Bus Driver's Qualifications
Before your driver is licensed and assigned to operate a charter bus for your trip, they have to complete and pass a variety of tests. To earn a Certified Drivers License, your bus driver passed a thorough background check, a driving performance exam, a routine physical exam, a vision and hearing test, and random drug screenings.
If you require special services, San Francisco Charter Bus Company can also pair you with a driver who has the skills you need. For example, if you're organizing official government or military travel and need access to a base or secure area, we can arrange a driver with security clearance required to complete your trip. Or, if you're planning a trip around San Francisco to a region you may be unfamiliar with, such as Palo Alto or Mountain View, we'll pair you with a driver that has experience and expertise operating a bus in that area.
Additional Services From Your Charter Bus Driver
Aside from basic qualifications, your bus driver can assist with a few other parts of your charter bus trip to make sure it runs smoothly. Firstly, your driver will make sure that your trip runs according to schedule. Every bus driver in the San Francisco Charter Bus Company network prioritizes arriving 10 minutes early to every destination on your itinerary. Your charter bus rental is also regularly inspected and properly maintained for safety before and after every trip your driver operates. This means you can rely on a safe ride with little risk of a breakdown or flat tire.
Your driver can also help with some trip services. They'll assist you and your passengers with loading and unloading personal belongings onto your bus rental, either in the undercarriage luggage bay or in overhead compartments. Drivers can also assist with airport pick-ups by meeting your group near the baggage claim—if you need this type of service from your driver, make sure you let your reservation specialist know so they can arrange it.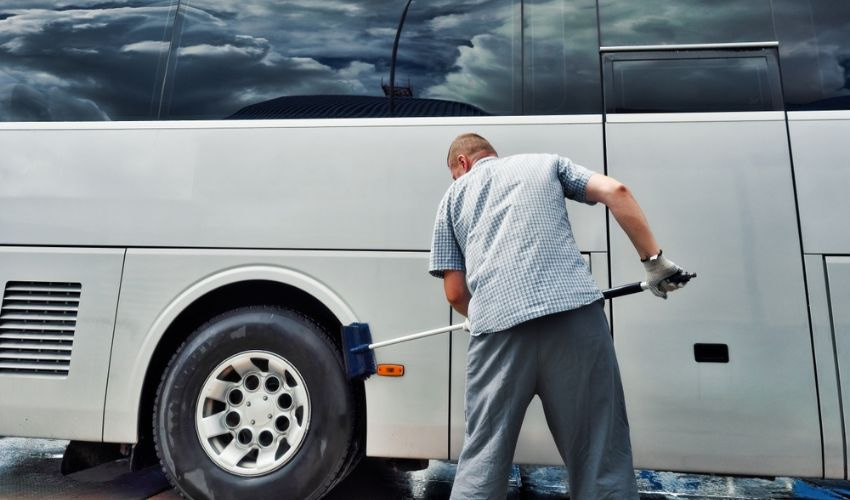 Bus Driver Accommodations for Long Trips
Before your next charter bus trip, it's best to know how to work with your driver for a smooth ride. For example, by law, your driver will need to take regularly scheduled breaks. How many breaks they take and when will depend on the length of your trip. Drivers can only operate a bus for 10 consecutive hours at a time, or remain on duty for up to 15 hours. At that point, they're required to take an 8-hour break to rest-up and recharge.
In the event of an overnight trip, you're also responsible for providing your driver with lodging. While your charter bus driver can take care of their meals, a hotel room will be necessary for any trip longer than 24 hours.
At the end of your trip, if you're satisfied with your service, you can give your driver a tip. Tips are not required, but they are appreciated. A 5% to 10% cash tip is generally standard for a group trip well done. Want to add gratuity to the overall cost of your trip? Let your reservation specialist know when you call us at 415-404-6456, and we'll make sure your tip is given to your driver after the trip.
Reliable Charter Bus Trips with San Francisco Charter Bus Company
When you book a bus with San Francisco Charter Bus Company, you're also booking the services of a thoroughly vetted, reliable bus driver. No matter why you need to hit the road in San Francisco, from private events to wedding shuttles, you know you and your passengers are in good hands. Book a bus with us today to ensure top-notch service for your next San Francisco group trip.
Do you need to rent a charter bus?