Group Guide to Visiting the San Francisco Museum of Modern Art
The arts and culture scene in San Francisco is one of the best in the Golden State. With a wide selection of art galleries and world-class museums, the Bay Area is the place to go for groups of art lovers. As you plan a day of museum-hopping in San Francisco, you should make it a priority to stop at the San Francisco Museum of Modern Art (SFMOMA). Whether you're traveling with a local school group for a field trip or touring with an out-of-town group during a vacation, the SFMOMA's collection is well worth a peek.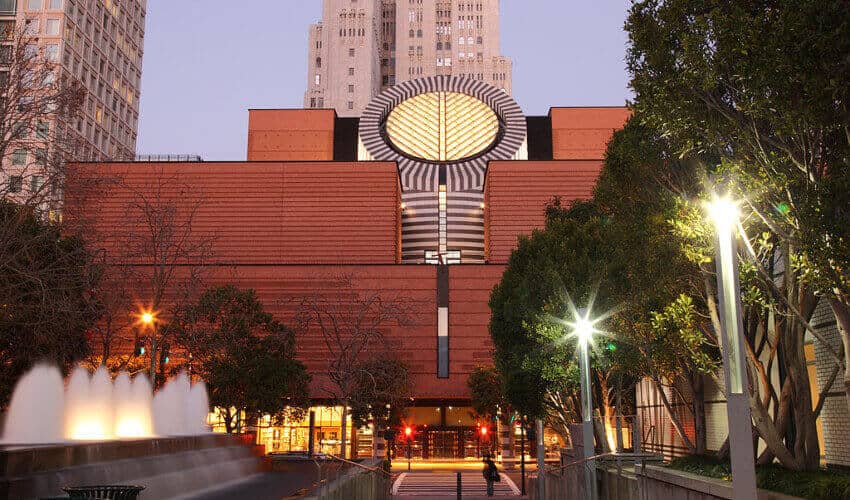 How to Travel to the SFMOMA
San Francisco Charter Bus Company offers groups an easy way to travel to the SFMOMA and anywhere else in the Bay Area. Renting a charter bus or minibus is one of the easiest ways for large groups to travel in San Francisco's South of Market (SoMA) neighborhood, which is bustling at all times of the day.
A charter bus rental will keep private tour groups from needing to split into multiple cars, take on SF traffic, and deal with parking at the museum. Charter buses are also a comfortable and safe way for schools, scout troops, and youth groups to travel for field trips at the SFMOMA. Give the San Francisco Charter Bus Company team a ring at 415-404-6456 to rent a private charter bus in the Bay Area and beyond.
Charter Bus Drop off and Pickup
Designated pickup and dropoff zones for buses can be found in bus/taxi zones on Third Street and Mission Street.
Charter Bus Parking
The majority of the museum's parking is located in a parking garage and it can't accommodate oversized vehicles like charter buses. The closest parking area that usually allows charter bus rentals is Oracle (AT&T) Park. Paid bus parking can be found in Lot A. This lot allows parking on non-game days but will likely be full if you're visiting the SFMOMA on a Giants game day. Additional charter bus parking can be found farther away from the museum Concourse Drive at Golden Gate Park or Christmas Tree Point at Twin Peaks.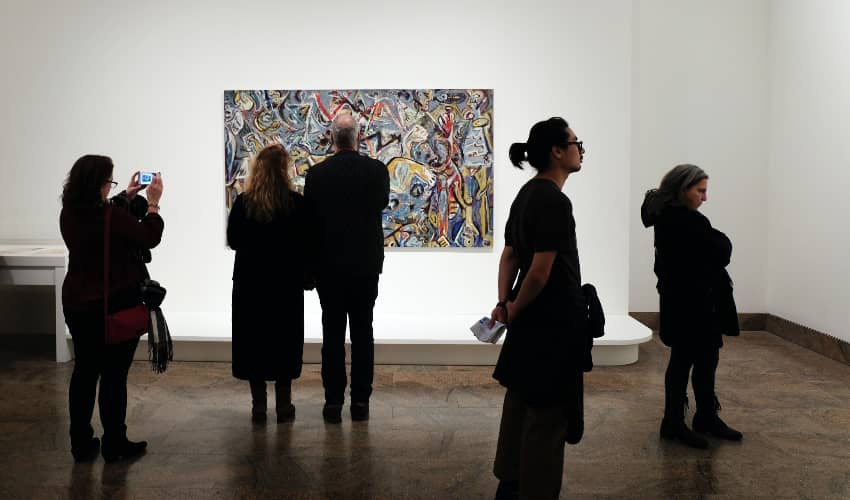 Admission and Group Tour Options
Groups with 10 or more visitors can qualify for discounted admission to the SFMOMA. You can conveniently book your group tickets online. Groups with more than 15 people are highly encouraged to request a group visit in advance. Keep in mind that your group visit is not locked in until you receive confirmation from the museum. Day-of tickets may be purchased for large groups but availability may be limited.
Private groups tours are typically booked with the museum by emailing groups@sfmoma.org. All group tours are currently on pause but the SFMOMA is still offering public events like family programs, special artist talks, and First Thursdays with free admission for Bay Area residents.
Field Trips and Higher Education Visits
The SFMOMA offers educational programs for school groups of all ages, including higher education. Self-guided visits are available for school groups and include free admission for both students and educators. Higher education programs include independent viewing, interactive tours of museums, talks with museum staff, and object studies at the SFMOMA Collections Center. Guided school tours and in-person higher education programs with museum staff are currently on hold but will resume in the future. Inquiries for school groups should be made by emailing schoolvisits@sfmoma.org and higher education requests should be made by email at tours@sfmoma.org.
Exhibit and Collection Highlights
The SFMOMA has more than 33,000 items and with 7 floors of collections, it's one of the largest museums in the world solely dedicated to modern and contemporary work. Most visitors can easily spend upwards of 3 hours in the museum. The museum is organized by curatorial areas with permanent collections, special exhibitions, and special collections. Depending on when you visit (the museum often rotates its collection) you'll see works from contemporary and modern greats like Roy Lichtenstein, Frida Kahlo, Mark Rothko, Henri Matisse, Diego Rivera, Chuck Close, Georgia O'Keeffe, and Andy Warhol.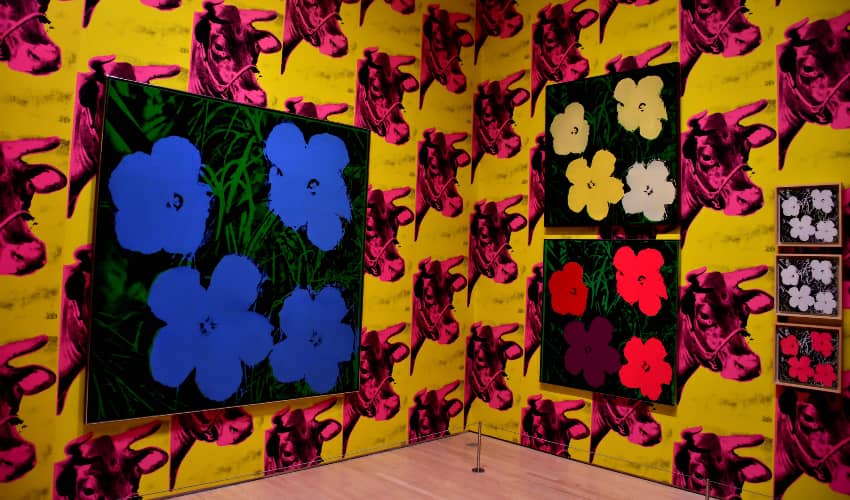 If you're unsure of where to start your visit here are some collection highlights to prioritize while you're there:
Open Ended: Painting and Sculpture, 1900 to Now
Second Floor
This display of permanent collection pieces explores the influential work of master modern artists. Works on view in this collection rotate but you may see pieces like A Set of Six Self-Portraits by Andy Warhol, Frieda and Diego Rivera by Frida Kahlo, Lake George by Georgia O'Keeffe, Guardians of the Secret by Jackson Pollock, and Femme au Chapeau (Woman with a Hat) by Henri Matisse.
Approaching American Abstraction
Fourth Floor
The Fisher Collection includes around 1,100 works and multiple exhibitions in the museum. Approaching American Abstraction is one of the Fisher Collection exhibits that display works from notable abstract artists like Agnes Martin, Richard Mayhew, Elizabeth Murray, Morris Louis, and Ellsworth Kelly.
The Pritzker Center for Photography
Third Floor
The SFMOMA's collection of photography is one of the largest of any art museum in the country.  Along with enhanced photography collections and special photo exhibitions, the center also has a study center with hands-on learning opportunities and a Photography Interpretive Gallery, where visitors can explore interactive exhibits.
Bay Area Walls
Second, Third, and Fifth Floors
In 2020, the Bay Area wallas project started by commissioning local artists to create works inside of the museum based on pressing modern issues like preservation of culture, healing generational trauma, environmentalism, and effects of the COVID-19 pandemic. New works are commissioned from local artists every few years, so works on display are considered special temporary exhibitions.
Special Exhibits
The museum's special exhibitions rotate every 8 months to a few years. A few of SFMOMA's most popular special exhibits over the years have included :
Andy Warhol—From A to B and Back Again, an exploration of the famous pop artist's life, work, and inspiration.
Pan American Unity, a display of Diego Rivera's last mural that was painted in the United States.
Rene Magritte: The Fifth Season, which offered a look into the Belgian surrealist's late career.
Alexander Calder: Dissonant Harmony, a look into the colorful world of large-scale and dynamic sculptures.
Be sure to check the museum's website to see what special exhibits will be on display during your visit.
Book a Charter Bus to the San Francisco Museum of Modern Art
Renting a San Francisco charter bus starts with getting a customized rental price quote over the phone at 415-404-6456. A San Francisco Charter Bus Company rental expert will take your museum itinerary and help you organize transportation for your day at the SFMOMA.
Do you need to rent a charter bus?