Group-Friendly LGBTQ+ Hotspots in San Francisco: The Landmarks
If you're part of a university LGBTQ+ group or a community nonprofit, you'll never forget your first visit to San Francisco. It's difficult to overstate the Castro's importance as one of the first large gayborhoods and a place of support and community during the AIDS crisis. When you take your group to visit, you'll be surrounded by reminders of the challenges the queer community has faced and still faces, but you'll also be surrounded by reminders of the community's strength, vitality, and joy.
A charter bus offers an easy way to explore all of San Francisco, from the Castro District to SoMA (South of Market, another neighborhood with many LGBTQ+ hotspots). You can keep your entire group together and even request TVs to watch Looking or The L Word sequel. When you're ready to plan a group trip to SF, give San Francisco Charter Bus Company a call at 415-404-6456. We'd love to help your group explore the city.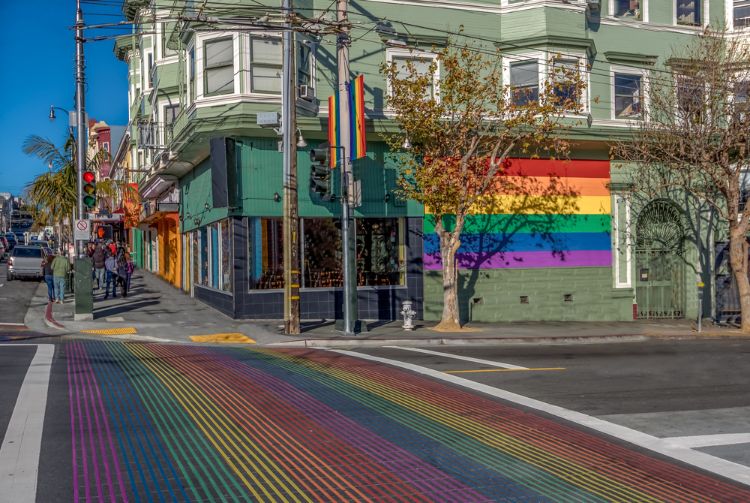 Historical Landmarks
You can't go to SF with an LGBTQ+ group without visiting its many historical sites. Most of these important locations lie within the Castro, so you can ask your charter bus to drop you off and then your group can wander to each one on foot. Want to go somewhere that's not within the Castro district? Your driver will pick up your group and take you straight to your destination.
Alice B. Toklas LGBT Democratic Club
Named for the influential writer who was also Gertrude Stein's life partner, the Alice B. Toklas Club began in 1971 and was the first political club formed specifically for queer people. The organization backed important LGBTQ+ leaders like Harvey Milk, Mark Leno and Dianne Feinstein, and although it now has competition from other LGBT political organizations, its historical building in the Castro is still worth a visit.
Address:  518 Valencia St, San Francisco, CA 94110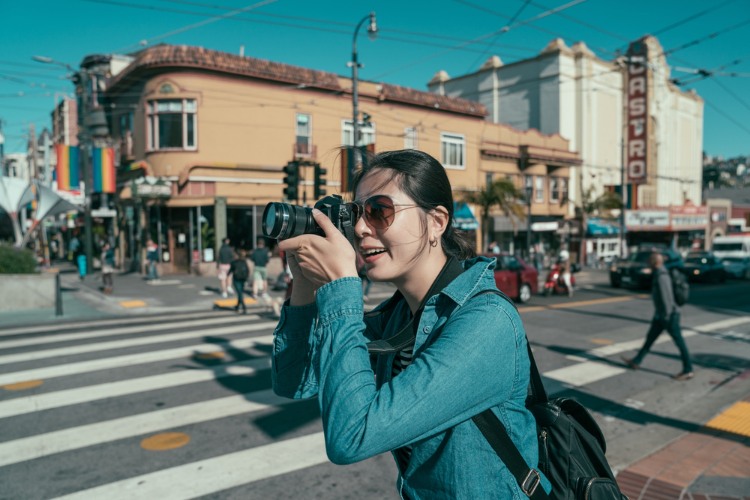 Castro Camera
Harvey Milk ran Castro Camera from 1972 to 1978 and lived above the store from 1975 until his death. During that time, it was a gathering place for the LGBTQ+ community and a center for his political campaigns. It's now a historical landmark as well as an action center and store for the Human Rights Campaign. If your group wants to learn more about the building's history, you can go inside and ask the HRC store employees any questions you have.
Address: 575 Castro St, San Francisco, CA 94114
The Castro Theatre
You haven't truly seen the Castro until you've stopped by The Castro Theatre. First opened in 1922, this historic theater now showcases a diverse array of shows, including drag performances, movie sing-a-longs, and screenings of cult classics. The theater also hosts the San Francisco International LGBTQ Film Festival each year. The best part? They have an organist who plays music before the movies begin!
Address: 429 Castro St, San Francisco, CA 94114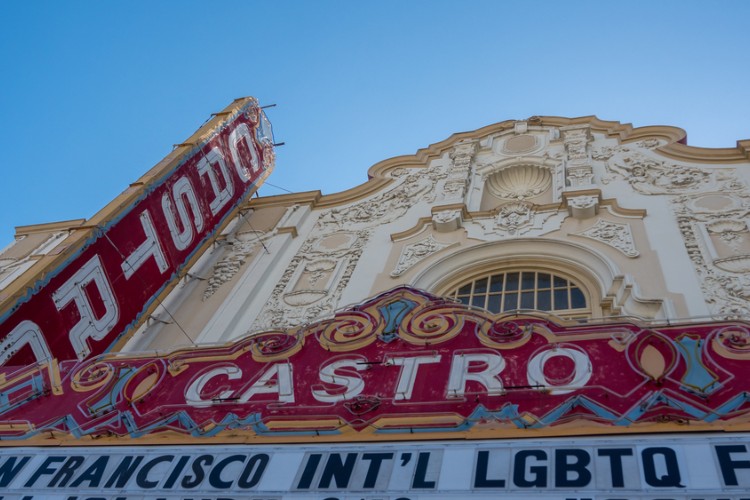 GLBT Historical Society Museum
Nicknamed "the queer Smithsonian," the GLBT Historical Society Museum was the first stand-alone museum in the U.S dedicated to queer culture. Although the museum is small, it contains photos, publications, audio recordings, letters, and clothing covering the lives of LGBTQ+ people from the founding of SF to the present.
The GLBT Historical Society has an abundance of material focusing on well-known local heroes like Harvey Milk. But the society also makes a concentrated effort to include the contributions of people who have not received the recognition they deserve, like queer women, trans people, and people of color. If you're part of an LGBTQ+-oriented business or nonprofit, this is an essential stop.
Address: 4127 18th St, San Francisco, CA 94114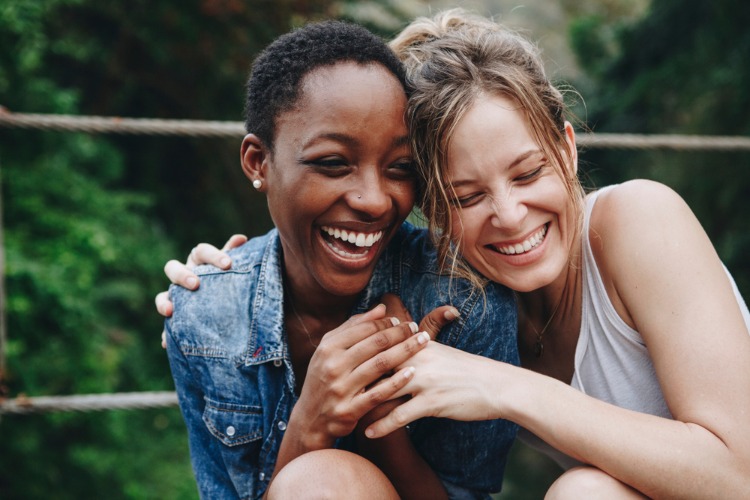 Hartford Street Zen Center
Former drag queen Isaan Dorsey opened the Hartford Street Zen Center in 1981 to serve queer people practicing Buddhism and later established the Maitri Hospice, the first Buddhist hospice for people battling AIDS. He helped care for hundreds of people before succumbing to the disease himself in 1990.
The Zen Center used to be one of the few places people with AIDS could receive compassionate care. Though the building no longer serves as a hospice, it remains a welcoming Buddhist temple where people of all gender identities and sexualities can gather for prayer and meditation.
Address: 57 Hartford St, San Francisco, CA 94114
Mission Dolores Park
Since this public park lies walking distance from The Castro Theatre, it's become a popular gathering place for queer locals and tourists. It's also a great place to have a picnic with your group if you packed your own lunches or to play a round of soccer if you're traveling with athletes. In the summer, you might see queer people in swimwear gathering to sunbathe on the park's top rim, affectionately nicknamed "the Fruit Shelf."
Address: Dolores St & 19th St, San Francisco, CA 94114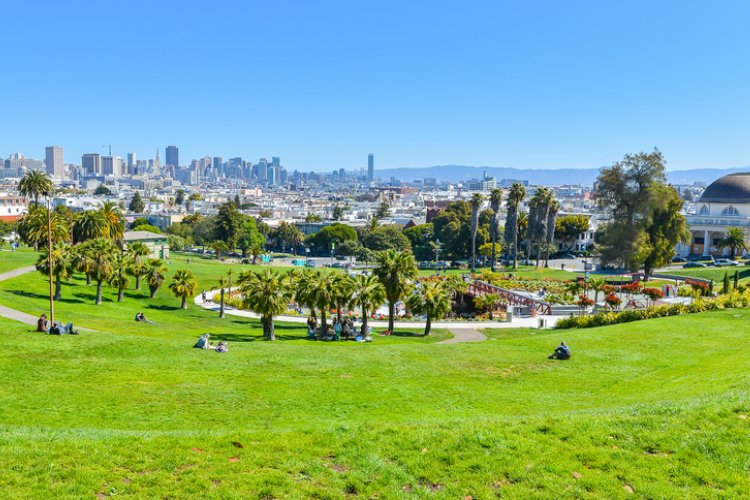 Pink Triangle Park and Memorial
The Castro houses the U.S.'s only free-standing monument dedicated to LGBTQ+ victims of the Holocaust. Robert Bruce and Susan Martin designed this memorial that opened in 2001 and features 15 granite pillars, each engraved with the names of 1,000 people who were killed in concentration camps. Although this is a difficult site to visit, it's undeniably an important one.
Address: 2454 Market St, San Francisco, CA 94114
National AIDS Memorial Grove
The National AIDS Memorial Grove lies in Golden Gate Park, so you'll need to take your bus there from the Castro. But it would be a mistake to leave San Francisco without stopping to pay your respects at this solemnly beautiful memorial. Rather than building a large artificial structure, San Francisco decided to remember the many lives lost to AIDS by planting a grove of beautiful trees. Small stone markers engraved with the names of victims lie throughout the grove so you can pause and reflect as you walk by.
Address: Nancy Pelosi Drive & Bowling Green Dr, San Francisco, CA 94122
San Francisco City Hall
This striking Beaux-Arts building is worth visiting on any group trip, but City Hall is also a site of both sorrowful and joyful moments in LGBTQ+ history. Dan White assassinated Mayor George Moscone and Supervisor Harvey Milk there in 1978. Roughly 25 years later, City Hall hosted the first same-sex weddings in San Francisco after the mayor ordered the city to begin issuing marriage licenses to couples of all genders in 2004.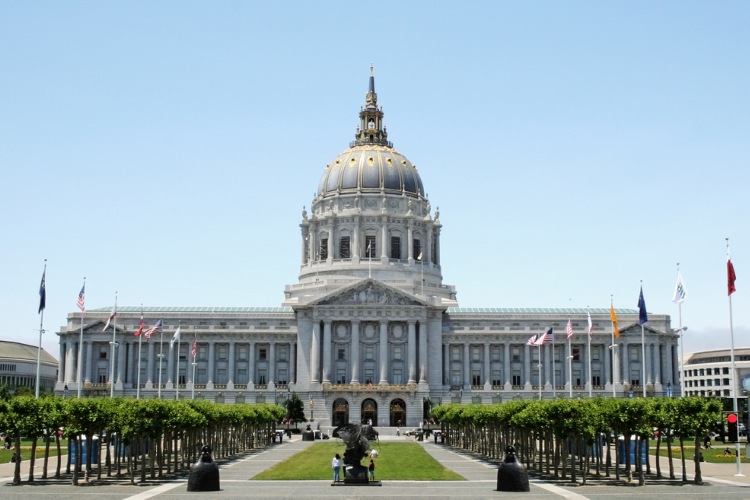 Although those early marriages were voided by the courts, queer couples are now free to apply for their marriage licenses at San Francisco City Hall, and you can still find people getting married here. If you're lucky enough to visit during Pride, you'll even see the building light up in rainbow colors.
Address: 1 Dr Carlton B Goodlett Pl, San Francisco, CA 94102
Start Planning Your Group Trip to San Francisco
If you want to learn about queer history with your group, there's no better place to do it than San Francisco. A charter bus offers an easy way to get around the city while keeping your entire group together and ensuring you arrive everywhere at the same time. When your LGBTQ+ organization is headed to the City by the Bay, call San Francisco Charter Bus Company at 415-404-6456. We'd love to help you have an amazing experience with your queer community in one of the U.S.'s queerest cities.
Do you need to rent a charter bus?