A Group Guide to Visiting PIER 39 in San Francisco
If you're planning a group visit to PIER 39 at Fisherman's Wharf in San Francisco, we have a few tips for your trip.
Groups of all sizes will love to spend the day watching sea lions, browsing over 60 specialty shops, visiting the Aquarium of the Bay, and seeing San Francisco Bay landmarks like Alcatraz Island and the Golden Gate Bridge.
You can easily plan an action-packed group visit to this coastal hotspot filled with good fun, great food, and awesome friends.
Simple and Comfortable Group Transportation
The first step in planning your group trip? Knowing how you're going to get there. San Francisco Charter Bus Company can pair you with the perfect charter bus for your group.
Traveling with a tight-knit group like a sports team or office fam? Opt for a 25-passenger minibus complete with WiFi and reclining seats for your ride. A speedy shuttle bus will keep your whole group together while comfortably and efficiently navigating through the city to the shore.
If you're traveling with a larger group—like a classroom of students or company of professionals—make a 56-passenger motorcoach your go-to. With on-board restrooms, ample storage space, and entertainment options like TVs and a DVD player, this bus is designed to make travel convenient and comfortable for a large group.
Parking Your Charter Bus at PIER 39
Thankfully, PIER 39 makes parking a charter bus a super simple and easy-to-understand process, so here's the skinny:
Motorcoaches may only pick up and drop off in the passenger and taxi loading zone, and there are multiple tour bus loading zones around PIER 39.
In addition to the loading zones, there are metered on-street spaces around Fisherman's Wharf for charter bus parking where bus drivers can wait until passengers are ready to be picked up.
For more detailed information about parking and driving a motorcoach in San Francisco, review the San Francisco Motorcoach Guidelines.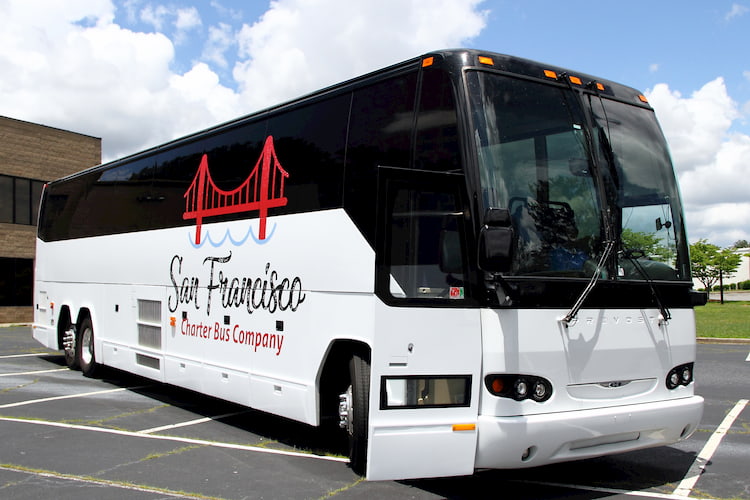 Best Group Activities at PIER 39
Now that you know how to get here, it's time to decide how to fill your time. One of the best ways to experience PIER 39 is at your own pace, and this destination has no shortage of fun things to do as a group. Go ahead and plan an itinerary with a handful of the best group activities, or create a list of suggested activities for group members to enjoy at their leisure.
Go on a whale watch.
Rally the group for an exciting seaside adventure to spot breaching whales with San Francisco Whale Tours. You're likely to see humpback whales in the summer, grey whales in the winter, and other marine life like porpoises, dolphins, and harbor seals anytime. Tours are between two and three hours, and you'll want to encourage your group to bring snacks, water, a sweatshirt, a poncho, and sunscreen with them on board. While you're on the water, you'll also get an amazing view of the Golden Gate Bridge.
San Francisco Whale Tours
Address: The Embarcadero, San Francisco, CA 94133
Phone: 415-706-7364
Visit the Aquarium of the Bay.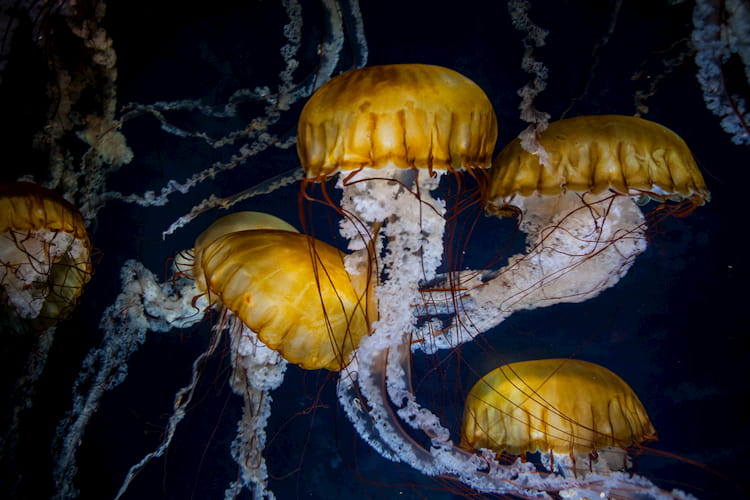 This waterfront aquarium is where you'll find 20,000 of your new best water-dwelling friends. Every animal who calls this aquarium home is a San Francisco Bay local, from the bright orange Garibaldi (the California State Marine Fish) to sharks and sturgeons to the bat rays and skates in the touch pools.
Aquarium of the Bay
Address: PIER 39 The Embarcadero &, Beach St, San Francisco, CA 94133
Phone: 415-623-5300
Ride the San Francisco Carousel.
Handcrafted in Italy, this beautiful carousel features paintings of San Francisco highlights like the Golden Gate Bridge, Coit Tower, Chinatown, Lombard Street, and of course, the popular California sea lions. It features over 1,300 LED lights and 30+ different animals to ride, making this a dazzling experience for kids and adults alike.
You'll find the carousel at the Bay end of PIER 39 on Level 1.
Host Meetings, Dinners and Events at PIER 39
PIER 39 has a handful of meeting, convention and event venues that can accommodate up to 2,500 people! These are our favorite experiences for the whole crew to enjoy together:
For an education adventure, reserve the Sea Lion Center.
The Sea Lion Center, overlooking K-Dock in the marina adjacent to PIER 39, is solely dedicated to learning about and caring for the California Sea Lion. While it's free to visit the exhibits and watch the sea lions, you can also reserve The Center for educational field trips and private events.
Sea Lion Center
Address: 203 Pier 39 Concourse, The Embarcadero at Beach Street, San Francisco, CA 94133
Phone: 415-705-5500
For fine dining, go to The Chart House.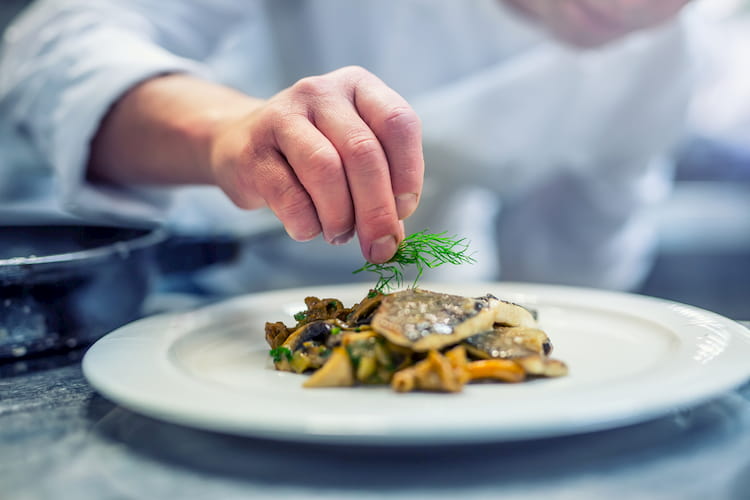 The Chart House at PIER 39 is a stunning seafood and steakhouse with wall-to-wall windows looking over the San Francisco waterfront and Golden Gate Bridge. Consider this spot for a corporate event, wedding reception, birthday party, or sophisticated social gathering for up to 500 folks.
The Chart House
Address: Building K, Pier 39, Space 206-8, San Francisco, CA 94133
Phone: 415-434-2260
For wine and beer aficionados, set up at Beer 39 or Wines of California Wine Bar.
Both Beer 39 and Wines of California boast craft brews and great views of the California coast. Beer 39 holds 12 craft beers on tap—all from California—and you can try them all in a tasting flight. If your group prefers something sweeter, you can sample vintages from dozens of wineries across the state on a cozy outdoor patio.
Beer 39
Address: Pier 39, #240, San Francisco, CA 94133
Phone: 415-421-2699
Plan Your Group Visit to PIER 39 Today!
Ready to put your plan into action? Call San Francisco Charter Bus Company today at 415-404-6456 to speak with a reservation specialist about the best group transportation for you. We can have you boarded and on your way to PIER 39 for a day of fun in no time.
Do you need to rent a charter bus?