Your Guide to San Francisco Breweries
San Francisco is the home of America's first craft brewery, Anchor Brewing, which began making its signature steam beer in 1896. It's no surprise, then, that the city has an amazing array of craft breweries today. If you're traveling to SF with a tour group or a pod of your friends, we highly recommend adding a brewery or two to your itinerary. 
And don't worry about who's going to DD. At San Francisco Charter Bus Company, we provide charter buses operated by professional drivers who will take your group safely home after your day or night of drinking. Just give us a call at 415-404-6456 to book a bus for your tour of these amazing craft breweries.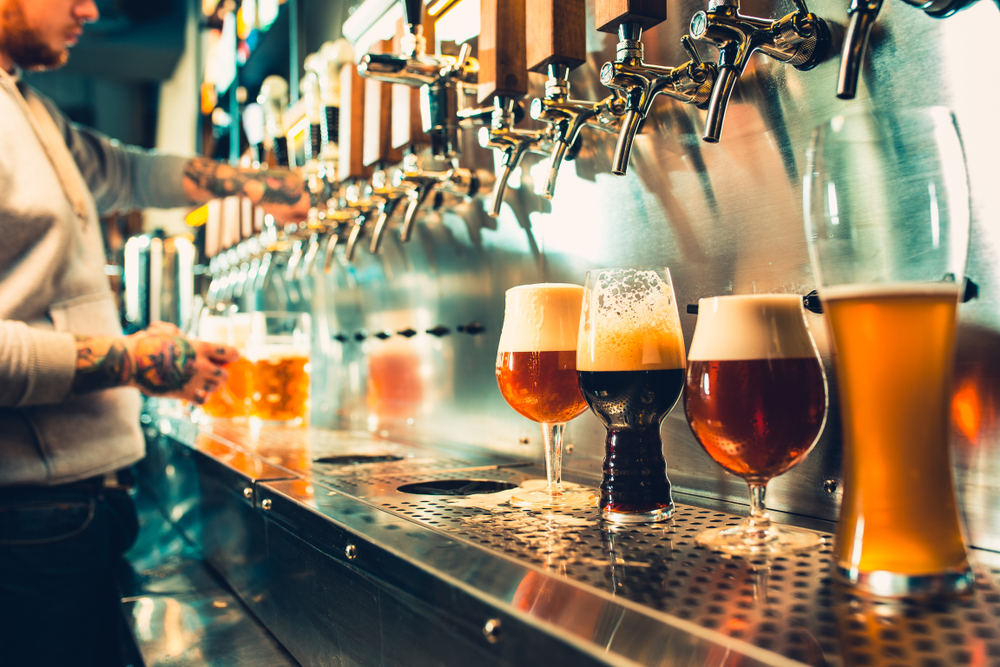 A Note on Safety
At the time of this writing, many of San Francisco's breweries are only open for beer pick-up or outdoor dining because of the COVID-19 pandemic. Check each breweries' individual policies before you set out, and please follow all safety regulations the brewery has put in place.
Anchor Brewing and Public Taps
Let's start with the first craft beer in America. Anchor Brewing was founded in 1896 by Otto Schinkel, Jr. and Ernst F. Baruth. They quickly became famous for their steam beer, which the brewery still makes today. If a tour is available, you can see the iconic copper mash tubs where the beer is made before sampling steam beers, porters, and seasonal releases. 
When the brewery's not open, you can stop by the Public Taps, which lies just across the street and offers freshly poured beers and food. The Public Taps also provides six-packs, crowlers, and growlers to go.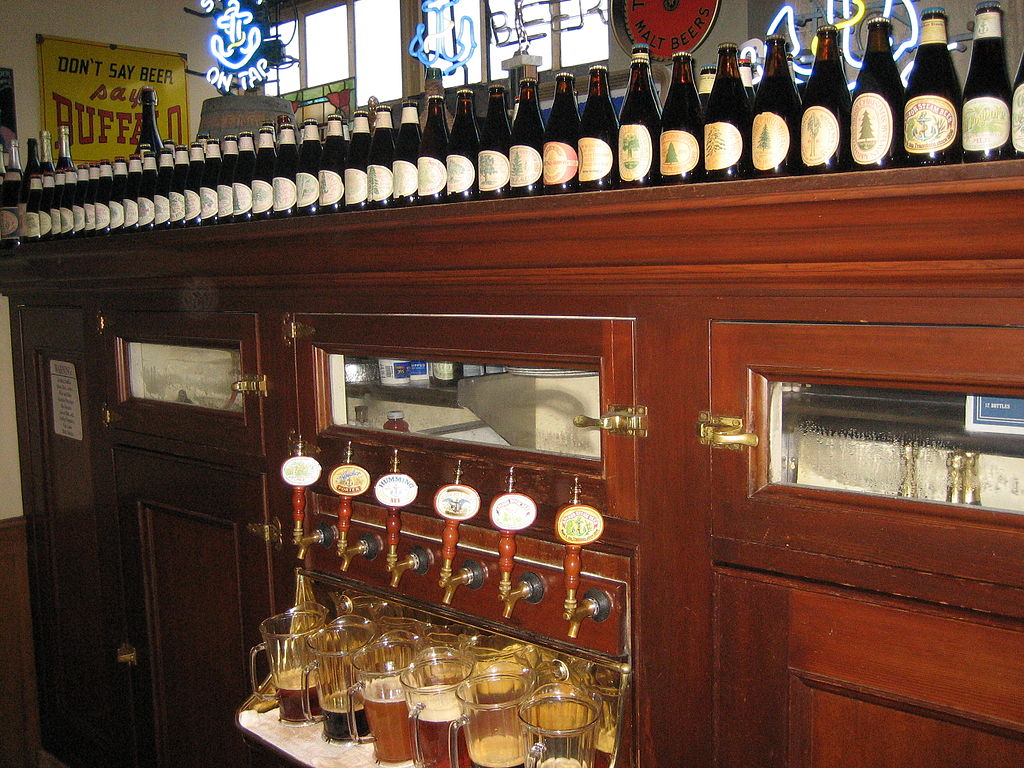 Image credit: Wikimedia Commons
Address: 1705 Mariposa St, San Francisco, CA 94107
Charter bus parking: Many visitors have noted that it's difficult to find parking around the brewery, so you'll probably want to have your charter bus driver drop you off and then park in a paid lot with room for buses. 
21st Amendment Brewery & Restaurant
One of the most famous breweries in San Francisco, 21st Amendment Brewery has built its reputation on creative, seasonal beers like their Hell or High Watermelon wheat beer and their Watermelon Funk sour ale. Founder and head brewer Shaun O'Sullivan is also known for his IPAs and lagers. 21st Amendment lies in South of Market (SoMa), just a 5-minute walk from Oracle Park, and serves classic American food as well as beer.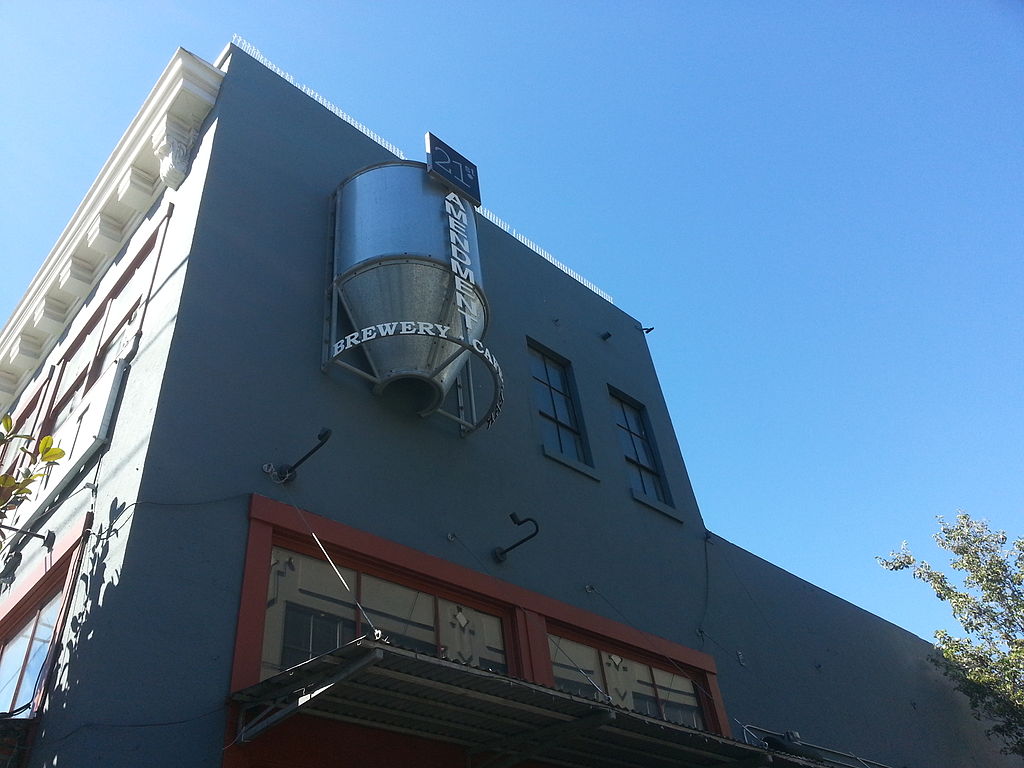 Image credit: Wikimedia Commons
Address: 563 2nd St, San Francisco, CA 94107
Charter bus parking: You'll find plenty of metered street parking near the brewery, and your driver can drop you off before they park the bus. 
Magnolia Brewing Company
Dave McLean started Magnolia Brewing Company in 1997, long before the craft beer craze fully kicked off, and it's been an Upper Haight staple ever since. Magnolia now has two locations, the original and a larger one in Dogpatch. The Haight brewery lies walking distance from Golden Gate Park, while the Dogpatch branch is near the waterfront. 
Both serve Mexi-Cali food and Magnolia's signature beers, including English-style ales, golden lagers, and kolsches. What could be better than a fresh taco paired with ice-cold craft beer in one of San Francisco's most beloved neighborhoods? Probably not much.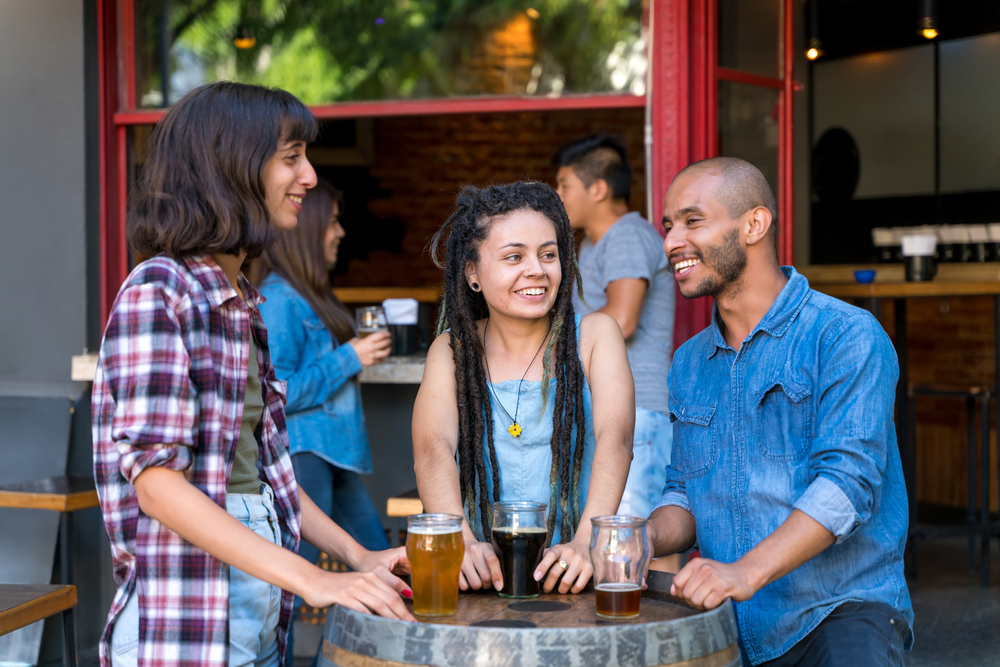 Addresses: 1398 Haight St, San Francisco, CA 94117 (Haight); 2505 3rd St, San Francisco, CA 94107 (Dogpatch)
Charter bus parking: Street parking is available in the Haight and Dogpatch districts, though you may want to have your charter bus drop you off before your driver looks for it. 
Fort Point Valencia
Fort Point Valencia opened in 2014 and quickly became so popular that they doubled production every year until 2020. They're now the largest independent brewery in San Francisco thanks to their accessible beers, like their Villager San Francisco-Style IPA and Strawberry Darling Berliner Weisse with Strawberries. 
Their massive taproom in the Mission district is known for its bright primary colors and menu of hot dogs and sandwiches that can only be eaten with your hands—they don't even have forks. For extra quirkiness points, they've been known to play wildlife facts narrated by Sir David Attenborough instead of music in the bathrooms. If you can't go to the taproom, you can always order beer online and have it delivered to you.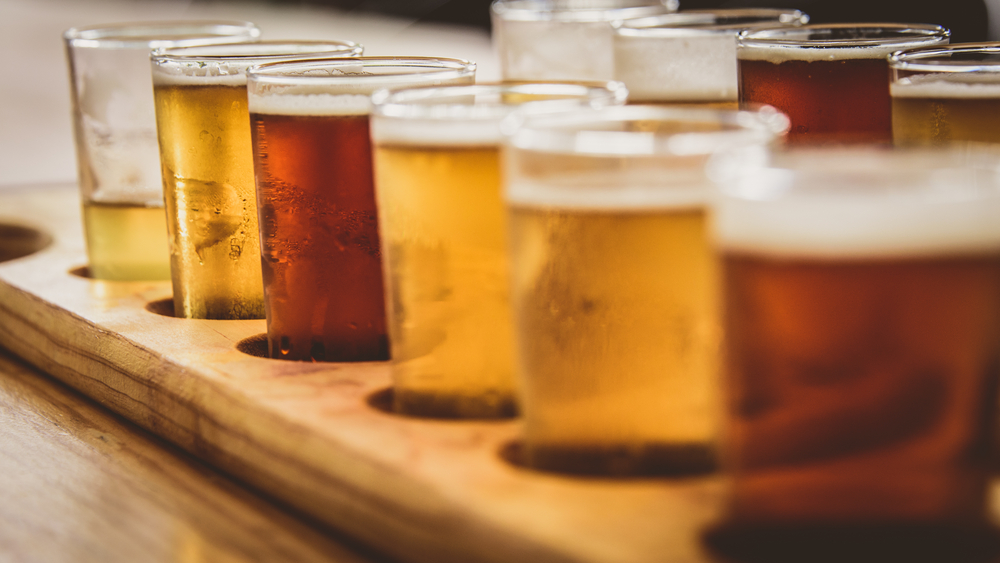 Address: 742 Valencia St, San Francisco, CA 94110
Charter bus parking: Valencia has metered street parking, but it can be hard to find a spot, so you may want to rent a compact minibus or have your charter bus driver drop you off. 
Black Hammer Brewing
Black Hammer stands out from other San Francisco breweries because of its distinctly German flair. Located in SoMa (South of Market), this brewery has a tasting room with bright blue walls and an outdoor beer garden where you can sample pilsners, kolsches, bocks, lagers, and ales. Head brewer Jim Furman changes the flavors around frequently, so you can nearly always find a new beer to sample. 
In addition to delicious beers, Black Hammer serves classic German food like wursts and pretzels. The outdoor beer garden is also pet-friendly, so your favorite dog can join you. Although some charter buses only allow ADA service dogs, others allow pets to ride along with prior notice.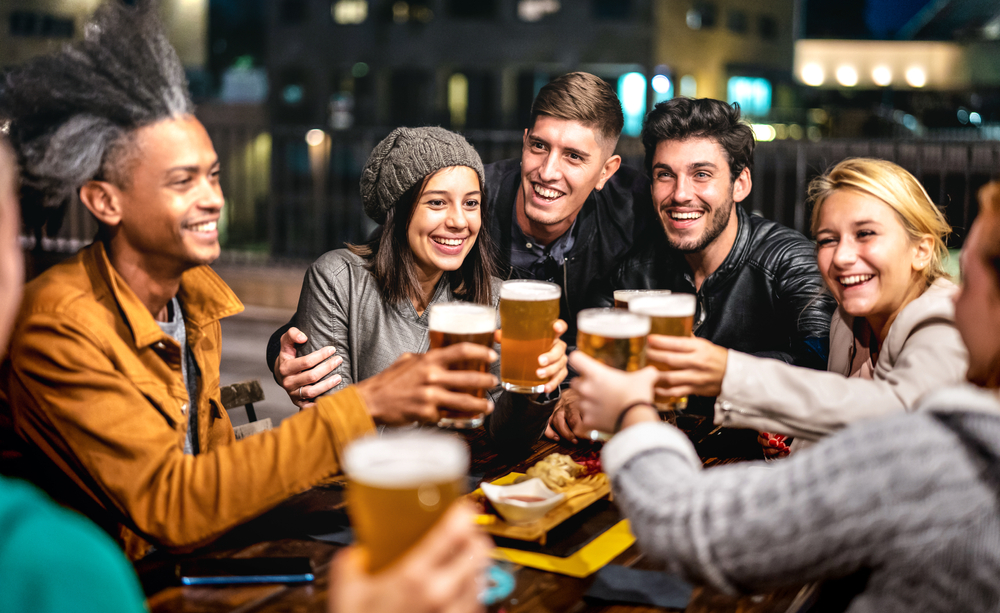 Address: 544 Bryant St, San Francisco, CA 94107
Charter bus parking: The brewery is surrounded by street parking, so your driver should be able to drop you off and then find a spot. 
Cellarmaker House of Pizza
Cellarmaker has become popular with SF beer aficionados because of how often they change the brews they have on tap. The brewing team here loves hoppy IPAs and strong porters, and you'll find an exciting mix of experimental and classic flavors on the menu. As the name implies, Cellarmaker also serves Detroit-style pizza with a pillowy crust and toppings like pepperoni and artichokes. Linger over your cold beer and square personal pizza inside the brewery's industrial warehouse setting, or pick up a meal to take home with you. 
Address: 3193 Mission St, San Francisco, CA 94110
Charter bus parking: Your motorcoach will need to use metered street parking. Your driver can drop you off as long as you provide money for the meter.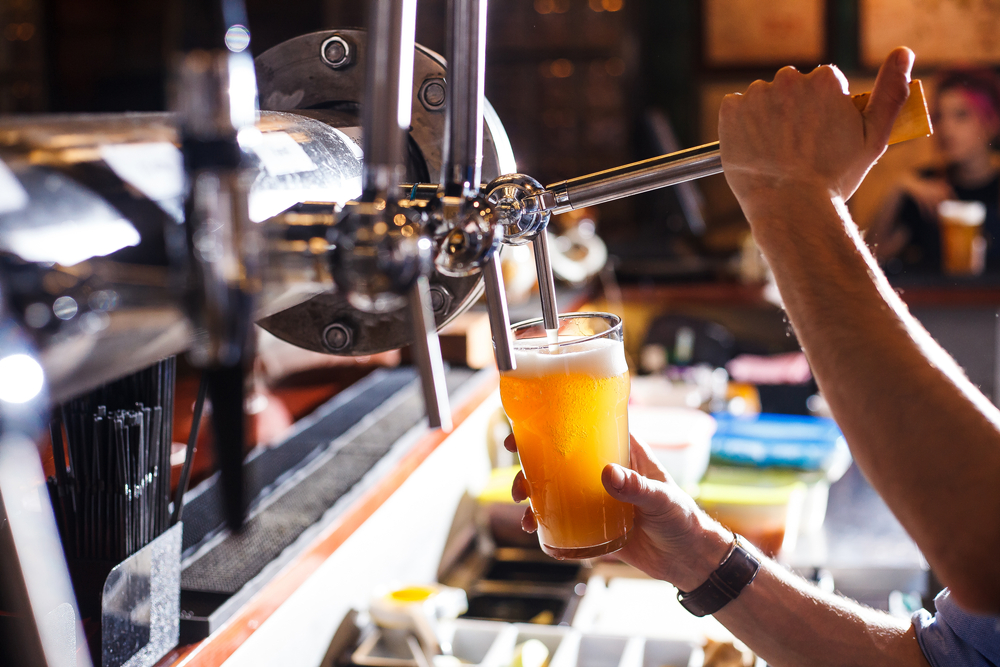 Standard Deviant
Standard Deviant leans harder on the "standard" than the "deviant"—they specialize in classic, straightforward flavors with simple names like "Hazy IPA" or "Saison." But they do those simple brews really well, so well that they've become one of the most popular breweries in SF. Stop by this former auto shop to try the "the coldest tasting beer in the city," have lunch from a food truck, and play some pinball and arcade games. The brewery also offers crowlers for pickup. 
Address: 280 14th St, San Francisco, CA 94103
Charter bus parking: Street parking is available in the area, though your charter bus driver may have to drop you off and circle to find a spot.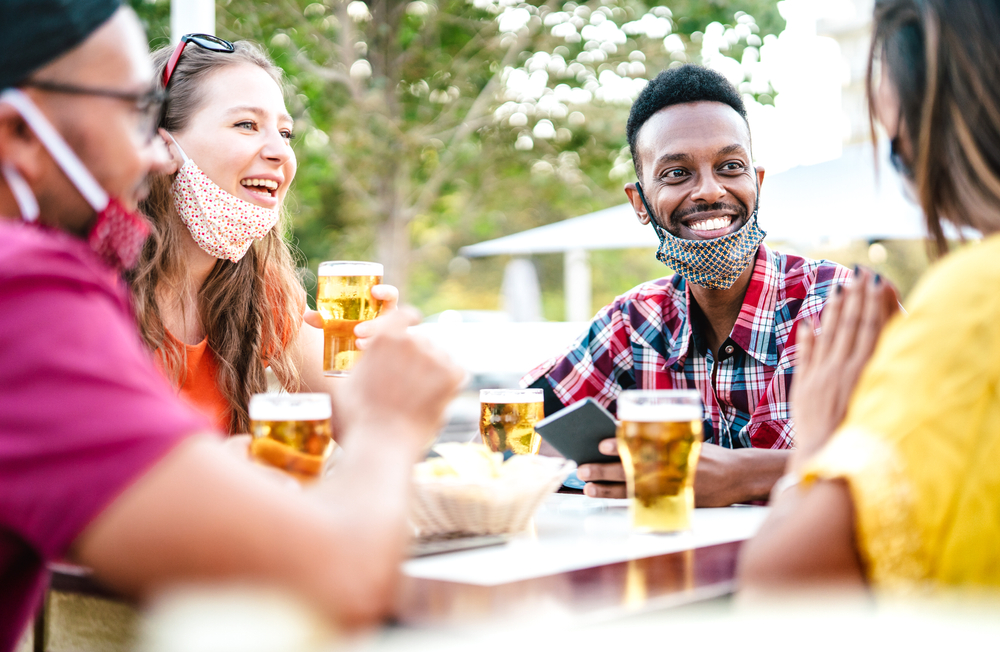 Local Brewing Co. 
Local Brewing Co. stands out from many of LA's other craft breweries because it's woman-owned. That's far from the only reason to visit, though. This SoMa taproom serves a rich array of IPAs, sours, and lagers. Head brewer Regan Long is especially known for her West Coast IPA, which draws in visitors from nearby Oracle Park and Union Square. Local also serves classic American food, like sausages, burgers, and salads, and has outdoor dining as well as takeout.  
Address: 69 Bluxome St, San Francisco, CA 94107
Charter bus parking: Like many San Francisco breweries, Local relies on street parking. Your charter bus driver can drop you off before looking for a spot.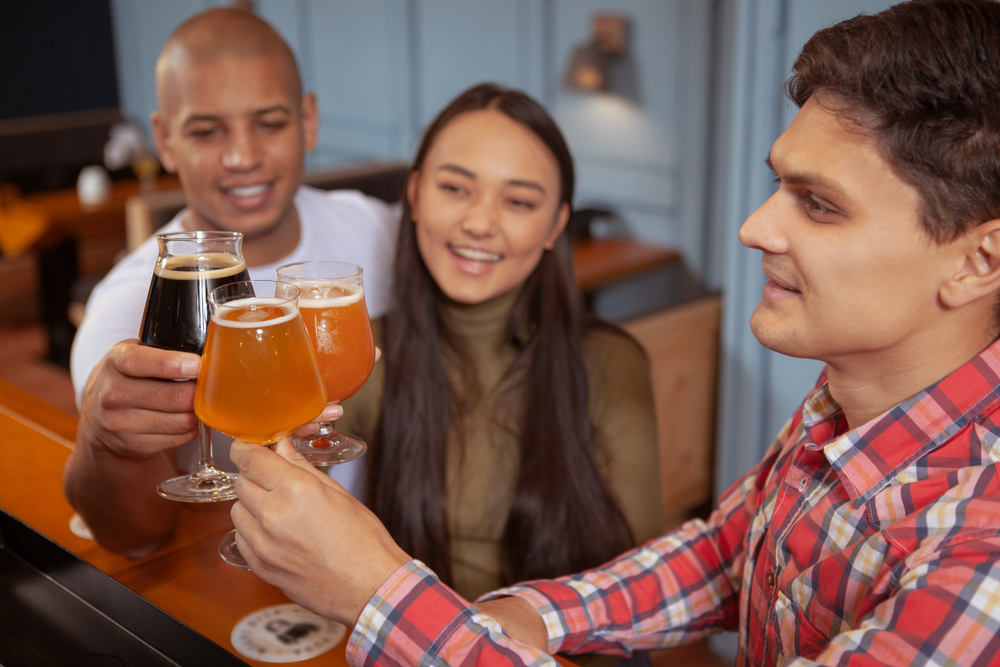 Explore San Francisco's Breweries via Charter Bus
Next time you want to experience SF's craft breweries, consider letting San Francisco Charter Bus Company be your DD. We'll find a professional, certified driver and a comfortable bus with reclining seats, panoramic windows, and climate control to help you visit every brewery on your itinerary. Just give us a call at 415-404-6456 to book your next brewery tour.
Do you need to rent a charter bus?