How to Plan Group Transportation for Corporate Events in SF
Thanks to its proximity to Silicon Valley, San Francisco hosts many events for cleantech, software, biotech, and social media companies. It also provides a hub for international business, tourism, and manufacturing conferences. This means the city is often packed with business travelers, and if you're planning a corporate outing to San Francisco, you need to organize your lodging and transportation well in advance.
San Francisco Charter Bus Company can help. We offer full-size motorcoaches and compact minibuses to take you from your hotel to the Moscone Center or San Francisco International Airport. Just give us a call at 415-404-6456, and we'll help you find a private bus that's right for your group. But how will you know what to ask for when you call? Start by checking out our step-by-step guide to planning transportation for a large group in San Francisco.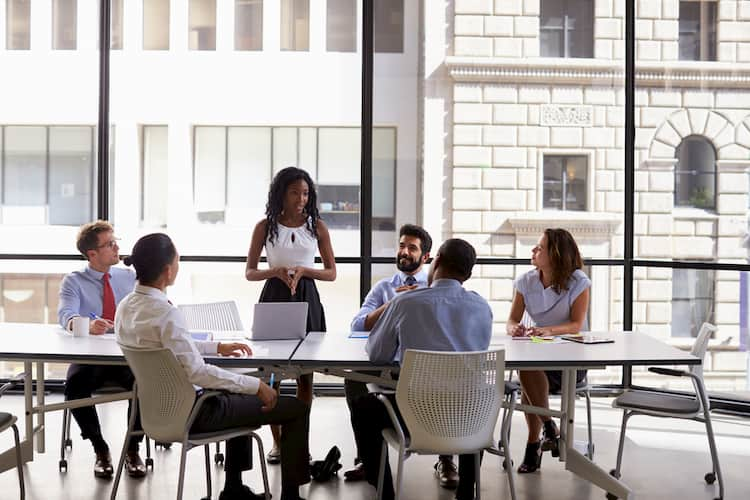 Get a Headcount
You'll have to know how many people are going on your corporate trip to figure out whether you need a single 25-person minibus or a fleet of 56-person charter buses. But getting an accurate headcount and list of names for your trip doesn't just let you know what size of bus to book. It'll also help you figure out which amenities you should request for your group.
If you or some of your coworkers have mobility-related disabilities, you can request an accessible bus with wheelchair seating, wider aisles, handrails along the steps, and a wheelchair lift. You can also ask for a bus with reclining seats and ample legroom to ensure everyone's comfortable during the drive.
But you don't have to stop at amenities that are necessary—you can include some that are just for fun, too. Throw in TVs so your team can watch a movie during the drive to San Francisco or WiFi so you can all catch up on podcasts. Having fun on the bus will increase your coworkers' motivation and demonstrate that your company cares about their comfort.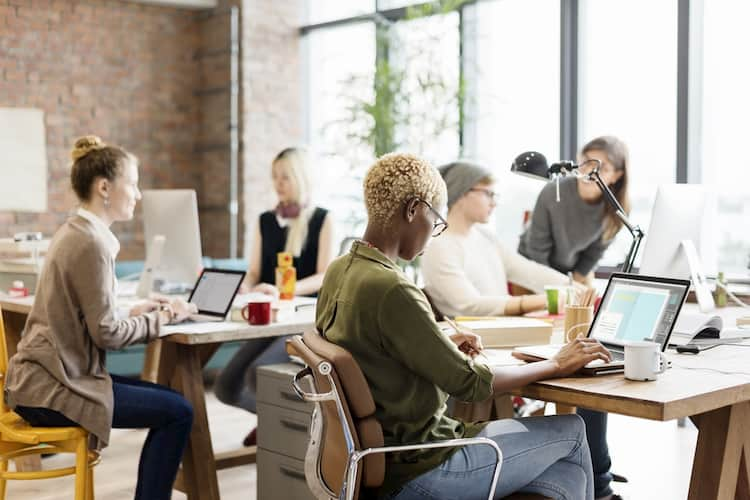 Plan Your Route
Once you know who's going, your next step is to draw up a complete itinerary. You probably already know which convention centers and hotels you need to reach for work, but make sure you think about all stages of the journey.
Do you need your charter bus to pick you up in San Jose and take you straight to San Francisco? A full-size charter bus offers one of the most comfortable ways to travel because you can take advantage of more legroom than you'll find on an airplane, panoramic windows, and power outlets to charge your phone or laptop.
Flying into San Francisco International Airport and need a shuttle from there? We can send a minibus to pick you up at the terminal and take you straight to your hotel with no intermediate stops and no need to wait on passengers outside your group. You can then use the same bus throughout your stay to reach the Moscone Center, the South San Francisco Conference Center, or the hotel where your convention is being held.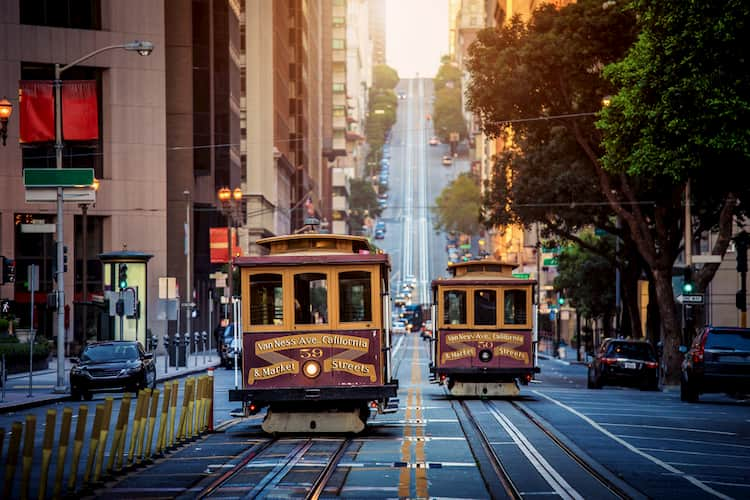 Think About Parking
When planning your route, don't forget to account for parking, loading and unloading. Taking a charter bus isn't the same as driving a car. On one hand, you can hop off your bus in an unloading area and head straight into your meetings. But on the other, you'll need to provide suggestions to your driver of where they can park, stage, load, and unload during your trip.
Parking
San Francisco isn't known for its abundant parking options, and many conference centers rely heavily on parking garages that can't accommodate full-size buses. You still have a couple of options, though. After your driver drops you off, they can:
Park the bus back at your hotel. If you do your research and manage to find a hotel with on-site bus parking, your driver and bus can stay overnight in the same location as you and be ready to go in the morning.
Park the bus in a public lot. The SFMTA website recommends the Mission Rock lot near Oracle Park if they have space. You can also check out this map for parking and loading spots.

Staging
You'll only find staging areas at attractions that see a lot of tour buses. If an attraction does have a staging area, your driver will wait there until it's their turn to pull into the loading area and let you climb on-board the bus. Don't ask your driver to let you on or off in staging areas—the city doesn't allow it.
Loading/Unloading
Many San Francisco attractions have designated loading and unloading areas where your bus can stop while you climb on- or off-board. These loading areas usually let buses stop for 5, 10 or 15 minutes, depending on the zone. This map shows loading areas as well as parking areas within the city.
Don't Forget the Fun
While you're planning your route and looking at parking options, don't forget to build in some opportunities for exploration and team-building. Your driver can take you to Golden Gate Park to see the stunning views of the bridge or to the Castro for a drink just as easily as they can take you to conference centers and hotels. Want to go out for a company dinner? SF has amazing group-friendly restaurants like Foreign Cinema, Rosa Mexicano, and Schroeder's.
Make your reservation for large groups well in advance, and then check out the restaurant's website to determine their parking situation. Most won't have enough parking for a bus, so you'll need to ask your driver to drop you off and then rely on the parking suggestions above.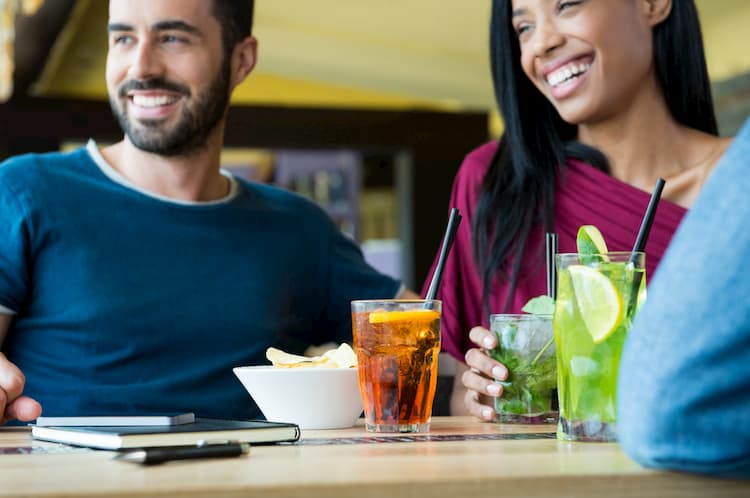 Get a Quote
You should have an idea of how much you can afford to spend on transportation when you call San Francisco CBC. That said, it's hard to know exactly how much your trip will cost until you give us all of your trip details. Quote prices depend on what time of year you're traveling, how far you're going, how many stops you're making, and what amenities you need.
Don't worry, though—when you call, SF CBC will give you a free, personalized quote without requiring you to book. You're free to go back to your team, discuss the quote, and even ask for quotes from other companies if you want to. We'll be ready to help you out if you decide to go with us.
When planning your budget, note that your quote will include the bus with all the amenities you requested, gas, and the services of your driver. However, it won't include the cost of parking, tolls, tips, or your driver's overnight accommodations. Make sure you budget for those additional expenses when planning your trip.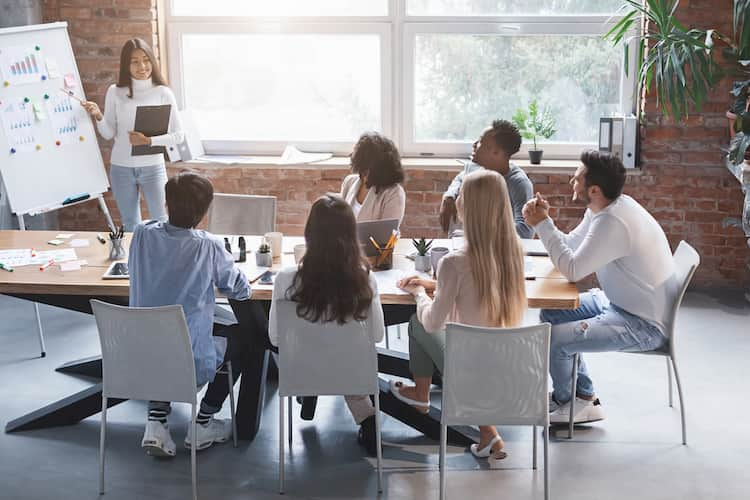 Book Early
Try to book transportation for your corporate event at least 6 months in advance, since San Francisco is a popular destination and buses can sell out. If you're only able to book a few months or a few weeks in advance, that's okay too—just know that you may have to be more flexible about prices and amenities. We'll still do our best to find what you need.
Find Group Transportation for Your Next Corporate Trip to San Francisco
You don't want to spend your business trip to San Francisco waiting for a stream of rideshares or running from the train station to a meeting. Book clean, comfortable private transportation through San Francisco Charter Bus Company and lean back in a reclining seat while you ride straight to your next presentation or company dinner. Just contact us at 415-404-6456 when you're ready to start planning, and we'll help you organize a relaxing, efficient trip through The City by the Bay.
Do you need to rent a charter bus?