A Guide to Wedding Venues in San Francisco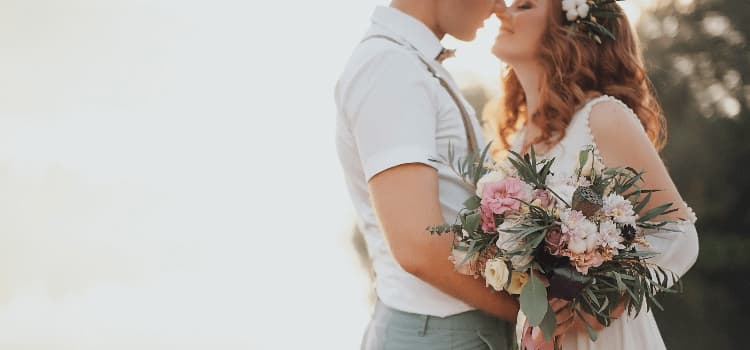 San Francisco, California has its fair share of spellbinding views, historic churches, wineries, and vineyards perfect for an adventurous bride and groom. The City by the Bay is home to the largest collection of American wines in the world, so it's no surprise that couples line up to plan their dream wedding at one of its enchanting sites, vineyards, and wineries. While a wedding venue unites two members in a loving partnership, it also welcomes and brings together families big and small along with the extended community. Traveling with large parties can present many challenges that make staying together a chore. To avoid the airport and public transit hassles, make sure you choose a wedding shuttle equipped to accommodate your entire party from pickup at the hotel to drop off at the venue.
SF Charter Bus Company has experience in servicing all types of group trips in the San Francisco Bay area, from corporate vacations to field trips, weddings, and private getaways. Throughout your wedding event, your driver will be experienced in navigating San Francisco. Your travel coordinator will ensure your bus meets the customer care standards of the industry while keeping your group coordinated with informed navigation between stops. Start the best part of your wedding planning today!
Ride in Style to Top Venues for Your Big Day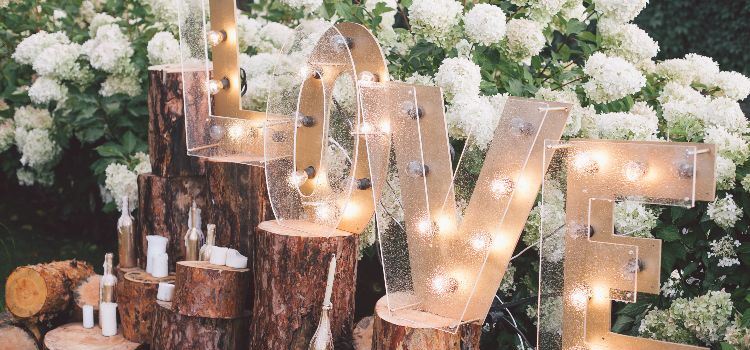 SF Charter Bus Company will help organize the ceremony with elegant transportation, so you can focus on what's important: your special day. From the bachelorette and bachelor party to the wedding ceremony and reception, San Francisco Charter Bus Company will give you one less item for a planner to worry about. We can pair you with a sleek and modern full-sized coach rental for the wedding ceremony and reception, or even a minibus to transport smaller groups around town for the bachelor or bachelorette party. Each wedding shuttle can also be decorated to match the theme of your wedding, making the trip more personalized for your guests. If your group plans to wine and dine as they venue hop, your driver can double as a designated driver so everyone in your bachelor or bachelorette trip will be worry-free!
There are a few types of wedding shuttles to choose from, which include an 18-passenger minibus, 20-passenger minibus, or a 56-passenger charter bus. When traveling with a small group of fewer than 25 guests, your best option may be to invest in a minibus rental so that you are not left with more seats than people. For a large wedding party of 25 to 56 passengers, you may want to rent a full-sized charter bus to get more seats at a more affordable rate.
Where to Get Married in the City By the Bay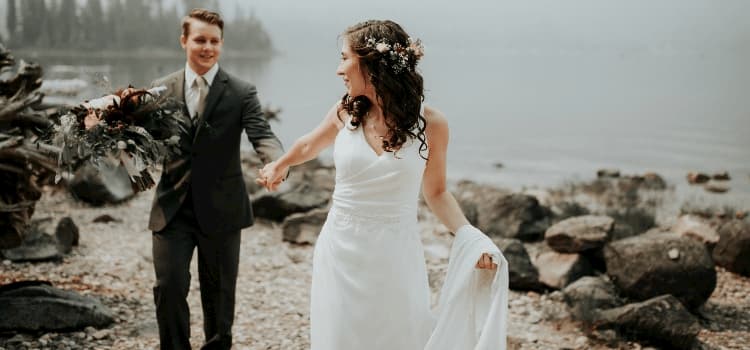 Wondering where the best wedding venues are in the Bay area? Follow along with our San Francisco venue guide so you can find a setting you'll both love. You'll finally get to say, "we found the perfect wedding venue!" We'll take care of all the travel logistics as you plan your special day. Planning the most important details of your wedding has never been easier!
If you're a bride- or groom-to-be and need ideas on the top venues in the Bay area, we've compiled a few of the most recommended spots:
San Francisco City Hall Venue
Address: 1 Dr Carlton B Goodlett Pl, San Francisco, CA 94102
Phone: (415) 554-4000
Considering getting hitched at City Hall? The courthouse is one of the most memorable venues you can choose in the Bay area. Getting married at City Hall means planning a simplified wedding package and getting your marriage license in one swoop. If you pick San Francisco City Hall as your venue, you're in for an unforgettable ceremony with your own personal touch!
Cavallo Point Lodge at the Golden Gate
Address: 601 Murray Circle Sausalito, California 94965
Phone: 415-339-4776
Want a fairytale wedding? Head over to the Cavallo Point Lodge at the Golden Gate for panoramic views of the Pacific Ocean on 75,000 acres of sunny national Parkland. Your photographer can even snap a shot of your special kiss under a breathtaking view of the Golden Gate bridge during an outside ceremony. If you love the views of Sausalito, this venue is sure to take your breath away!
City Club of San Francisco
Address: 155 Sansome Street, 10th Floor San Francisco, CA 94104
Phone: 415-362-2480
Going the cultural route? Take a trip to City Club of San Francisco and check out this swanky private venue occupying an iconic skyscraper in the historic financial district. The inside of the club features unique Art Deco interiors and a remarkable 30-foot-high Diego Rivera fresco. The venue even provides in-house catering with its half-day or full-day wedding package.
The Westin St. Francis in Union Square
Address: 335 Powell Street San Francisco, California 94102
Phone: 888-627-8546
If you want to choose a venue a little closer to home, The Westin on Union Square is a great way to do a staycation at your wedding venue! This local paradise will provide you with gold-plated interiors that are sure to match with any choice of wedding decor. Your guests staying in town will be happy to hear the venue is only a short bus ride away from where they're staying.
Fort Mason Center & Urban Park
Address: 2 Marina Blvd Landmark Building C, Suite 260 San Francisco, CA 94123
Phone: (415) 345-7500
Looking for a venue on the edge of the bay? You've come to the right place at Fort Mason Center, a waterfront cultural center showcasing scenic piers, hip art galleries, historic buildings, and lush green spaces. This historic military post has been reconstructed over the years into a National Historic Landmark inspiring many couples with its art and fabulous vistas.
Book Transportation to a Wedding Venue You'll Love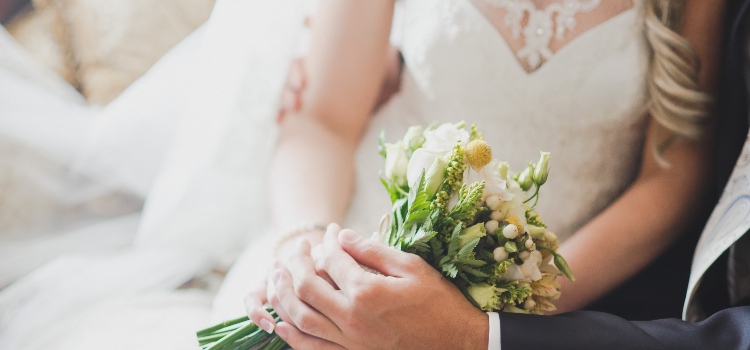 Traveling through San Francisco to celebrate your special day? Whether you're traveling to the Bay area or just passing through to get to nearby cities such as San Jose, Oakland, or San Mateo, you can trust San Francisco Charter Bus Company to help you find bus transportation you can rely on. Our reservation staff is available at all hours and is here to assist you in getting the best value for your bus needs in 'Frisco. Our dedicated team is available 24 hours a day to take your call at 415-404-6456! We make booking your wedding travel seamless!
Do you need to rent a charter bus?